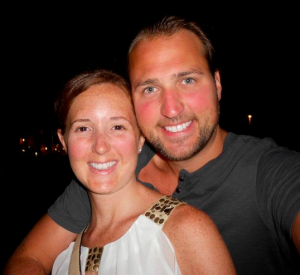 Overall, Pa. Democrats had a strong cycle in 2012. Now the man at the helm, Executive Director Kevin Washo, is moving on.
"It's been a real blessing to work at the Pa. Democratic Party," he said. "To a person, I have learned something from everyone here. It's the best team I've ever worked with."
He'll follow the tracks of his predecessor, ED Mary Isenhour, and will consult for candidates and organizations.
"You need to know, like any career, when it's time to take the next step. You've got to weigh the pros and cons. The party is on sound footing," he said, offering warm words for Chairman Jim Burn and Sen. Bob Casey.
"I have a young family, a lot of new interests now, and it's time to move on."
The 31 year-old Washo and his wife recently had their first child, a daughter.
A northeast Pa. native and Casey loyalist, he worked on the Senator's 2006 campaign and served in his official office. Washo later served as Barack Obama's state political director during the 2008 general election and then in the Department of Agriculture.
He took the reins of the party in the summer of 2010 after a somewhat touchy transition between former party chair TJ Rooney and current chairman Burn. But he stayed on after November 2010's Dem debacle and began putting together a staff and a plan for 2012.
"From the time he joined our team he was focused on creating a strong, effective organization that delivered victories for our candidates," Burn said.
Democrats won every statewide office and made gains in the state Senate last year, the first time ever, although they remained stagnant in the state House and lost a congressional seat.
"Kevin Washo helped build a strong organization that was vital to my reelection, President Obama's win and the historic five race sweep of statewide candidates that won in Pennsylvania in 2012," said Casey.
"Kevin is a loyal friend and advisor. I look forward to working with him in the future."
PoliticsPA named Washo one of Pa.'s top political operatives in 2012 as well as 2010.
He'll be replaced in the meantime by Elena Cross, the PA Dems' Political and Targeting Director. She'll act as interim ED.
She has been leading the charge to make the party more tech savvy and data-driven, success at which earned her a place on PoliticsPA's list of 30 under 30 rising stars in November. Many people PoliticsPA spoke with made a point of noting that Washo, too, started as interim ED.