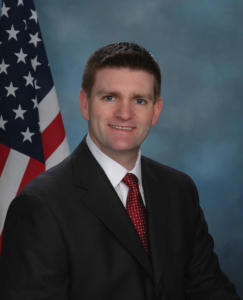 State Senator John Yudichak wanted to move up in the Democratic leadership.
After mulling a challenge to Minority Leader Jay Costa, Sen. Yudichak instead decided to target the position of Caucus Secretary. He lost that challenge to the incumbent Larry Farnese, however, and is none too pleased.
Sen. Yudichak spoke to Ryan Briggs of City and State and brought up Farnese's recent legal trouble.  
Last May, Holly Otterbein of Philadelphia Magazine broke the story that Sen. Farnese was indicted on thirteen counts for vote-buying. The lawmaker used campaign funds so a Philly Councilwoman's daughter could attend a study-abroad program. In exchange, that Councilwoman would back Farnese's bid to become the Ward Leader of Philadelphia's Eighth District.
"He quite frankly should have stepped down from the post already. We are beyond a minority now and it's an irresponsible message to send to the voters," Yudichak told Briggs. "If Sen. Farnese continues to serve in a leadership position…he puts all Democratic members at risk."
Yudichak pointed to Rule 35 of the PA Senate code as a reason to expel Farnese as Caucus Secretary. The Democratic Party, though, believes that a Senator can only be removed if their wrong-doing involved their work in the party leadership.