Barletta gets a shoutout on national television, Pittsburgh gets an investment from Google, Mango sees western Pa. split, Wolf's merger plans are sidelined, and soccer makes the headlines for the wrong reasons.  See who made this week's Ups & Downs!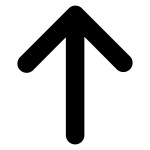 Lou Barletta. Congressman Lou Barletta got a shout out from President Trump during his event in Harrisburg this week.   The call out on national television will likely boost his name recognition and support from Trump voters.  

Paul Mango.  Gubernatorial candidate Paul Mango received bad news this week with the entrance of fellow Pittsburgher Laura Ellsworth into the Governor's race.  Her entrance adds another western Pa. name to the ballot, possibly splitting the vote from that region between the two, making it that much harder for either him to win.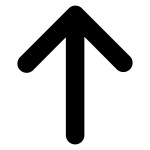 Pittsburgh.  Google executives chose Pittsburgh as the backdrop to launch their "Grow with Google" initiative and announced that it would be launching a "Google.org Impact Challenge Pittsburgh" to give $250,000 to organizations to improve Pittsburgh's neighborhoods.  The announcement brings positive coverage to the city as is continues to try to brand itself as the "Silicon Valley of the east coast."

Tom Wolf. Governor Tom Wolf's nominating secretaries of health, human services and drug and alcohol is a sad acknowledgement that his plan to merge those agencies has stalled for the foreseeable future.  Wolf also had to announce this week that Secretary of Pedro Cortes was resigning. The abrupt departure leaves a lot of people asking questions.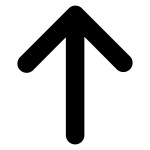 Experimental Treatments.  Governor Wolf announced this week he would sign a right to try bill that would allow patients facing terminal illnesses easier access to experimental treatments that could help them.  

Brendan Boyle.  Congressman Brendan Boyle went on a Twitter rant after the USMNT lost in World Cup qualifying saying he "couldn't care less about soccer."  Boyle continued to defend his comments after being called out for it.  Twitter and the media did not respond well to the comments.

USMNT.  The U.S. Men's National Team failed to qualify for the World Cup for the first time since 1986, marking one of the lowest points for soccer in the program's history.  Missing the World Cup prevents Pennsylvania native, and one of the best U.S. players possibly ever, Christian Pulisic from being seen at the highest level for at least five years.
Bonus Up/Down: Every week, PoliticsPA will be including a bonus up or down, that is exclusive to Playbook email subscribers.  To sign up to see the bonus arrow click here.
The tweet of the week goes to Johnstown Tribune-Democrat reporter Dave Sutor for his response to the USMNT's performance.
Hey, I know what will pick me up after council meeting. Let me check out what the US did vs. T&T in World Cup quali … ahh #$@%^$.

— Dave Sutor (@Dave_Sutor) October 11, 2017