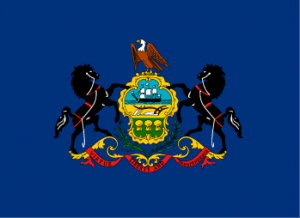 Kane deals with Senate subpoena, Kenney announces more staff and Sandusky scores a court victory. Plus, last week's Ups & Downs! Good morning politicos, here's the Buzz!
11/13 Ups & Downs: Several officials' fates are up in the air on this Friday the Thirteenth. See who made this week's list!
PHL-15: Kenney Announces Key Staff Members: The next Mayor of Philadelphia reveals his Chief of Staff, Managing Director and other top advisors.
Kane Fights Subpoena [UPDATE]: The Attorney General refuses to comply with a subpoena from the special Senate committee investigating her.
Court: Sandusky Must Receive Pension Benefits: Under the Commonwealth Court ruling, the people of Pennsylvania will be paying the convicted child abuser.
PA-Gov: Wolf Unveils Consumer Protection Initiative: Gov. Wolf announces new initiative to provide community with further financial protection.
Sunday Show Preview: November 15, 2015: We take a look at the Sunday morning political talk shows that will air throughout the state.
Statewide
StateImpactPA: Shale boom hurts Williamsburg housing market
StateImpactPA: EPA hearings draw out protestors
StateImpactPA: Additional gas pipelines planned for Pennsylvania
PLSReporter: Proposal of liquor privatization bill
PLSReporter: Possibility of property tax elimination
PAIndependent: Capitalism in zoning battle
PAIndependent: Big step with new liquor privatization bill
Capitolwire: In a reversal from earlier Friday, Kane hands over documents to Senate committee
Philadelphia
Inquirer: Hundreds gather in Love Park to show support for Paris
Inquirer: Section of City Ave renamed
Inquirer: Details still needed to complete budget deal
Inquirer: Democrats questioning rising drug prices
Daily News: Heartbreak in Paris
Daily News: Councilman O'Brien is officially out
Philadelphia Business Journal: Jim Kenney announces administration posts
Philadelphia Business Journal: Philadelphia awarded top digital city
SEPA
Pottstown Mercury: Resignation on Phoenixville Area School Board
Pottstown Mercury: Terrorism focus of Democratic debate
Delco Daily Times: Preliminary budget for East Landsdowne
Delco Daily Times: Sewer project approved in Concord
Pittsburgh
KDKA: City to conduct 3-day pothole blitz next week
KDKA: Gov. John Kasich leaning on Pittsburgh roots in campaign
KDKA: Gov. Wolf cautiously optimistic to have budget before Thanksgiving
WTAE: The $2B question has no answer in sprawling budget deal
Early Returns: Senate candidate McGinty's role in energy industry is questioned
Early Returns: Kane responds to subpoena from state Senate committee
Early Returns: Socialists attend national rally here
Early Returns: Transparency is goal, new McCandless council members say
Early Returns: Wilkins commissioners approve tax-break program
Post-Gazette: Ross sets goals for residential and commercial districts
Post-Gazette: Murrysville council budget preview shows no tax hike for 2016
Tribune Review: Pa. governor urges vigilance in wake of Paris attacks
Tribune Review: Senator Casey hears same-sex couple's plea for chance to wed legally
Tribune Review: Ford City's proposed spending plan includes tax decrease
Southwest
Altoona Mirror: Court tackles mental health
Altoona Mirror: Ironing out race relations
Altoona Mirror: Senator ensures budget progress
Observer-Reporter: Survey: Clinton is Pennsylvania superdelegates' favorite
Observer-Reporter: About half of disputed provisional ballots could be counted in commissioners race
Beaver County Times: Budget impasse creates funding challenges for child care providers
Beaver County Times: Senate gets agricultural bills on hemp, food vendors
Johnstown Tribune-Democrat: Analysis | Another clash over school taxes looming at Capitol
Johnstown Tribune-Democrat: Johnstown council votes to increase local services tax
NEPA
News Item: Write-ins result in election wins
Citizens Voice:  Lawmakers spend $243K on hotel stays, meals during budget impasse
Times-Tribune: Database: Senate Per diems first 100 days 2015-16
Pocono Record: Nine Monroe County, six Pike nonprofits receive grants
Pocono Record: After attacks, Democrats debate terrorism and economy
Standard Speaker: State earns an F for integrity
Times Leader: Friends and supporters throwing goodbye party for Wilkes-Barre Mayor Leighton
Times Leader: John Pippy: State should tread carefully with Clean Power Plan
Times Leader: No tax, free increase in West Wyoming budget
Times Leader: Luzerne County to pursue voluntary payments from tax-exempts
South Central
York Daily Record: Higher sales tax pitch for Pa. draws concern
York Daily Record: Years later, adjusting to public housing smoking ban
York Dispatch: York biz owners want more details on proposed sales-tax increase
Lancaster Intelligencer: Local, international religious leaders condemn Paris attacks
Patriot-News: Paris attacks: Pa. Capitol, Hershey Medical Center light up in honor of victims
Patriot-News: Coming Monday, PennLive and WGAL look at the region's 'dangerous roads'
Carlisle Sentinel: Hummelstown council to hold meeting about Mearkle's return
Lehigh Valley
Morning Call: Allentown's progress means pain for some
Morning Call: Allentown streetlight contract canceled after FBI raid of city hall
Capitol Ideas: Kathleen Kane changes her mind on cooperating with PA Senate
Capitol Ideas: PA Legislature uncorking liquor privatization again
Express Times: Chrin Brothers landfill expansion plan clears DEP hurdle
Express Times: 'No credible threat' in Pa. after Paris attacks, Wolf says
Reading Eagle: Berks County: Landfill capital of Pennsylvania
North by Northwest
Erie Times-News: County Council weighs 2016 budget with Tuesday vote looming
Erie Times-News: 6 ways the proposed state budget deal could affect you
Erie Times-News Campaign '15: The politics of the red cup
Williamsport Sun-Gazette: New fire chief selected; city looks for police chief
Opinion
Post-Gazette: Assault on humanity: After Paris, the West must overpower extremism
Post-Gazette: A good tax: The Pa. budget should draw more from tobacco
Tribune Review: A world at war
Altoona Mirror: Supreme Court race shows money talks
Altoona Mirror: Pipeline: Obama drops ball
News Item: Fallacy of gun control
Citizens Voice: Reform Central Court, but do it right
Citizens Voice: Kane's act of public service
Times-Tribune: Clery Act needs update
Express Times: Total ban is best route on powdered alcohol
Reading Eagle: Justices correct: Officer acted in defense of the public
York Daily Record: Pa. budget deal will hurt the poor
Lancaster Intelligencer: Choices to make as Lancaster County continues to grow
Lancaster Intelligencer: Congress' road not traveled: Responsible transportation funding
Erie Times-News: How $1 million in grants will aid Erie
Philly.com: How the U.S. responds to ISIS is crucial
Inquirer: Budget deal best for now
Williamsport Sun-Gazette: Lycoming County budget for 2016 needs full airing
Williamsport Sun-Gazette: Tempting budget deal does not make long-term sense
Blogs
Citified: Pennsylvania Graded "F" on Government Integrity, Because Obviously
Citified: Philly's Political Elders Lament the Lack of Millennials Running for Office
Commonwealth Foundation: For Property Tax Relief, Give Voters Control
Commonwealth Foundation: Horse Racing Subsidies vs. Property Tax Relief
Keystone Crossroads: Ideas Worth Stealing: Cycling safety beyond bike lanes