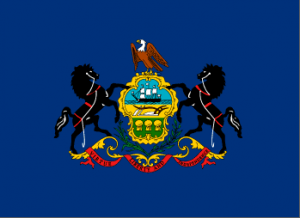 Wolf could get a primary challenge, Barletta might be in Trump's cabinet and Pelosi gives Cartwright a promotion. Good morning politicos, here's the Playbook!
Report: Burn Considering Primary Challenge to Gov. Wolf: The former Party Chair toys with a run against the incumbent Governor.
PA-11: Barletta Under Consideration For Spot in Trump's Cabinet: The PA Congressman could be the next Secretary of Transportation.
PA-17: Pelosi Names Cartwright to Policy Committee: The group will be focused on protecting Medicare.
Sunday Show Preview: November 27, 2016: We take a look at the Sunday morning political talk shows that will air throughout the state.
Statewide
StateImpactPA: Do Trump's climate comments signal U.S. will remain in Paris accord?
StateImpactPA: Coal may outpace natural gas in electric power generation this winter
PLS Reporter: Women in Pennsylvania Government: Sarah Galbally, Secretary of Policy and Planning
PLS Reporter: Mayor Kenney takes action to tackle opioid crisis in Philadelphia
Philadelphia
Inquirer: Valerie Arkoosh takes the reins of the Montgomery County Board of Commissioners
Inquirer: On South Philly's 13th Street, Xmas lights make "everybody a little friendlier and more polite"
Inquirer: City employees continue to cash in on DROP
Inquirer: Suit leaves pre-K future in limbo
Philly.com: How Donald Trump, other leaders responded to Fidel Castro's death
WHYY Newsworks: Farewell to Fidel, with open eyes
WHYY Newsworks: Gallup polls Americans on their waistlines and Black Friday lines
SEPA
Bucks County Courier-Times: Bucks, Montgomery county largely responsive to Right to Know requests
Delco Times: Brookhaven doesn't plan tax hike next year
Montgomery News: Northwest Philadelphia groups begin preparations for National Black Catholic Congress
Bucks Local News: Bristol Borough AOC honors retiring U.S. Congressman Mike Fitzpatrick as its Person of the Year
Pittsburgh
Post-Gazette: City council pushes for more police cameras and affordable housing
Post-Gazette: Jill Stein raises more than $3.7 million for election recount
Post-Gazette: Trump adds K.T. McFarland to his National Security team
Post-Gazette: Wht India and Pakistan have to pull back from Kashmir conflict
Tribune Review: Pelosi on the outs as House Democrats search for a better candidate
Tribune Review: Clinton calls for a recount and causes Trump team to fight back
Tribune Review: The reality of the PA turnpike construction
Pittsburgh Business Times: Judge blocks Obama's rule to extend overtime pay
WESA: Trump calls for unity in Thanksgiving address
WESA: How the electoral college may be dragging votes down in your state
KDKA: Trump calls recount push a scam
KDKA: Gun store owners notice drop in sales since Trump won the presidency
KDKA: New overtime pay law goes into effect starting December 1st
KDKA: Hunters now permitted to use semi-automatic weapons under new law
Southwest
Beaver County Times: Why Trump will get the same level of disrespect he showed when he campaigned
Beaver County Times: Tax decision continues to be pushed back as budget crunch for 2017 reaches
Tribune-Democrat: Uncertainty lingers on the U.S. Cuba relationship
NEPA
Citizens' Voice: Why Trump needs to establish a blind trust
Standard-Speaker: Why NCAA penalties need more consistency
Pocono Record: Why Trump isn't needed in regards to climate change
South Central
Patriot-News: Boisterous Trump supporter prompts airline apology after video goes viral
Patriot-News: Trump: It's 'sad' Clinton is joining recount effort
Patriot-News: Public records: Survey shows compliance with Pa.'s Right-to-Know Law remains inconsistent
Carlisle Sentinel: Laws keep most Pennsylvania police videos out of public view
Carlisle Sentinel: Stonehill Farm development moves forward in South Middleton
Lebanon Daily News: Judge reverses W. Cornwall pump station ruling
Lehigh Valley
Reading Eagle: Health care sign-up deadline lingers despite uncertainty
Reading Eagle: Cuban exile who is married to a Pottsville native says Castro's death stirs hope
Morning Call: Lafayette professors form group to fight racism after divisive election
North by Northwest
Erie Times-News: Constitutional issue raised in Erie tax-exemption fight
Erie Times-News: Kellyanne Conway rips Mitt Romney, says he 'went out of his way to hurt Donald Trump'
Centre Daily Times: Game commission reminds hunters of rules as deer season begins
Opinion
Patriot-News: After a lackluster 2016, Pa's politicians need to try harder in 2017
Reading Eagle: Wolf stands for transparency on use of deadly force
Post-Gazette: Exploiting an illness: Rep. Murphy is right to denounce 'Dr. Phil'
Post-Gazette: Proving their medals: The president's swan song shows his values
Inquirer: Trump talking out of both sides of his mouth on climate change
Inquirer: Trump not my fan, but quite a loyal follower
Blogs
2 Politics Junkies: Trump Lies. (How Many Times Is This? How Many More Can We Expect?)
Above Average Jane: Wadlington a Champion of Change
Plan Philly: Gov. Wolf announces $292 million for Port of Philadelphia to expand container capacity