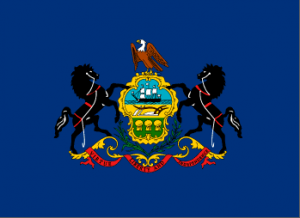 A progressive PAC takes to the airwaves, the Call Center dispute continues, and straw poll results are in.  Good morning politicos, here's the Playbook!
Progressive PAC Airs Anti-Gorsuch Ads in PA: The liberal PAC People For the American Way has launched ads calling for Gorsuch's nomination to be blocked.
Senate GOP Slams Wolf Over Call Center Comments: Republicans say a video clip of Gov. Tom Wolf proves he's playing politics with unemployment call centers. Wolf's office says the video shows the Governor candidly blaming the Senate GOP for reneging on a deal.
PA GOP Caucus Straw Poll Results: Regional straw polls paint a clear picture of who has the inside track for judicial endorsements at this Saturday's endorsement meeting.
Statewide
StateImpactPA: Communities along Mariner East 2 pipeline route brace for construction
StateImpactPA: Report: gas impact fee revenue will hit record low this year
StateImpactPA: Wolf on water safety issues: 'I'm looking into it'
Philadelphia
Inquirer: Philly watchdog pushes for Pa. minority-contracting reform (Update)
Inquirer: Philly Clout: Kenney expenses Hooters trip in Miami
Inquirer: As Kenney defends sanctuary city policy, Clarke calls for flexibility
Inquirer: These Republicans helped Trump win Pa. Their next goal: the Philly region
WHYY Newsworks: Mental health advocates fear ACA repeal will reduce access for addiction treatment
WHYY Newsworks: Pa. Senators look to end Philly's paid sick leave law
SEPA
Bucks County Courier Times: Super Bowl spenders spark economy, shelling out $14.1 billion
Bucks County Courier Times: Police: Opioid reversal drug saves lives, but addiction crisis must be addressed
Bucks County Courier Times: Feasterville attorney announces candidacy for district judge seat
Delco Times: Energized Dems pack Delco strategy meeting
Pittsburgh
Tribune Review: Pittsburgh water boil advisory lifted for PWSA customers
Tribune Review: Trump travel ban 'detrimental' to health care, doctors say
Post-Gazette: August Wilson Center seeking new executive director
Southwest
Johnstown Tribune-Democrat: Judge locks down Cambria County Prison's female housing unit following overdoses
Johnstown Tribune-Democrat: State GOP chief's term ending, but influence remains
NEPA
Standard-Speaker: City water authority closely watching I-81 ramp project
Times-Tribune: Scranton council wants state rep to drop bridge-naming plan
Times-Tribune: State fire commissioner visits Clarks Summit
South Central
Patriot News: How worried should you be about your drinking water and what can you do?
Patriot News: AG Josh Shapiro says he's contemplating additional legal action on Trump travel ban
Lehigh Valley
Morning Call: Da Vinci Center asks Northampton County for another $50,000
Morning Call: Lehigh Valley school leaders: Ending property tax will have 'unintended consequences'
Morning Call: Bethlehem-area attorney announces bid for district judge seat
Morning Call: Hellertown Borough Council member to run for district judge
Reading Eagle: Pennsylvania drug treatment program uses 'archaic practices,' 2 ex-state employees say
North by Northwest
Altoona Mirror: Hardiman 'at peace' with Trump decision
Altoona Mirror: EPA warns Pa. about drinking water violations
Erie Times-News: Nonprofit offers to purchase Erie County nursing home property
Erie Times-News: Republican John Persinger to run for Erie mayor
Erie Times-News: Second Republican announces bid for Erie County Clerk of Records
Sun-Gazette: Residency rule for city workers cut
Opinion
Tribune Review: Legionella redux: This must be the last time
Morning Call: Rep. Greg Vitali: New state House rules a step backward for open government
Patriot News: Wanted – A better way to pass the Pa. budget: Mike Turzai
Lancaster Online: Per diems for state lawmakers need to go, now and forever
Inquirer: Inquirer Editorial: Philly politicians shouldn't miss any ethics classes
Daily News: DN editorial: Senate needs to take things slow, keep Trump in check
Post-Gazette: Foul waters: The city cannot tolerate more PWSA failure
Blogs
Billy Penn: PA Senator Pat Toomey is maybe the most wanted man in Washington
Billy Penn: Comcast employees plan Thursday protest of Trump immigration order in Philly, other cities