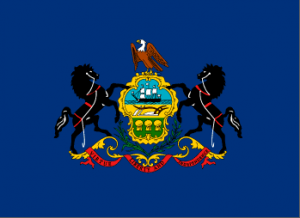 Reddick launches her first TV ad of the PA-1 primary, Muroff exits the 5th Congressional district primary, and Wagner and Mango continue to the ad war between them.  Good morning politicos, here's the Playbook!
Reddick Launches First Ad: Democratic Congressional candidate Rachel Reddick launched her first TV ad of the 1st district primary labeling her as "Bucks County's own."
Muroff Exits PA-5 Primary: Democrat Dan Muroff announced he is dropping out of the primary for the 5th Congressional district.
Wagner Calls Mango a 'Disgrace' in Latest Ad: Gubernatorial candidate Scott Wagner's campaign called Republican primary opponent Paul Mango a "disgrace" in its newest ad in response to Mango's ad attacking Wagner.
Mango Targets Wagner on School Safety in New TV Ad: Republican Gubernatorial candidate Paul Mango launched a new TV ad focusing on school safety, claiming fellow Republican candidate Scott Wagner and Governor Tom Wolf have "done nothing."
Legislative Election Update
Post-Gazette: Lamb gets sworn in, twice, and gets ready to serve, and to run again
Tribune Review: 14th District GOP candidates Saccone, Reschenthaler stump at DiSalvo's Station in Latrobe
Statewide
State House Sound Bites: Wolf, lawmakers push a raft of criminal justice overhauls
State Impact: Bill would weaken standards on conventional oil and gas drillers
City & State: Counties have until end of 2019 to procure new voting machines
Philadelphia
Inquirer: ICE's Philly office most aggressive in nation
Inquirer: Group backing Philly charter schools sues district
Inquirer: Veterans wary of Pa. plan to trim Civil Service Commission
Inquirer: Pennsylvania asks counties to replace voting systems by 2020
Inquirer: GOP candidate Scott Wagner spent $1M on private jets he co-owns | Clout
Inquirer: Pennsylvania Democrat Conor Lamb takes oath, joins House
Inquirer: Group backing Philly charter schools sues district, saying new rules severely restrict them
Philly Voice: Vince Fumo's son is running for office in Philly
WHYY: Philly councilman proposes lien sales to pare planned tax hike
KYW: Gov. Wolf Calls For Changes to PA's Criminal Justice System
Philadelphia Business Journal: The dire warning Drexel President John Fry gave a congressional committee
Philly Mag: Vince Fumo's Son Is Running for Office in Philly (and Producing a Play!)
Philly Mag: Bill Introduced in State House Would Kill Philly's Soda Tax
SEPA
Bucks County Courier Times: Fitzpatrick's cyberstalking bill passes U.S. House
Bucks County Courier Times: Bucks legislator hopes to strengthen protections against sexual harassment
Delco Times: Some question Dems' use of Upper Darby High auditorium as meeting site
Montgomery News: ELECTION 2018: Stewart challenges Raab for 200th District seat
Pottstown Mercury: State pension funding hits record shortfall, report finds
Pittsburgh
WESA: More Women Than Ever Are Running For Congress. How Does Pennsylvania Stack Up?
WESA: Pittsburgh Lawmaker Goes After Philly Soda Tax, Calls For Ban On Food & Drink Tax Across The State
Tribune Review: Medical marijuana advocates arrive at Pittsburgh conference
Tribune Review: Pennsylvania teens to get birthday voting forms from gun control groups
Post-Gazette: PA Turnpike commission gets tough on toll debt, targets woman who allegedly owes $92,000
Post-Gazette: Visa status becomes issue in unionization effort at Penn State
Post-Gazette: 'Disgrace': Sen. Scott Wagner's daughter blasts opponent Paul Mango over attack ad
KDKA: Democrat Conor Lamb Sworn Into Congress
KDKA: Pa. Governor Wants To Replace Electronic Voting Systems By 2020
Southwest
Beaver County Times: LaRue says business experience gives him 'overwhelming advantage' in 44th House primary
Beaver County Times: House GOP backs plan to give majority more districting power
Tribune-Democrat: State wants voting machines with paper trail before 2020
Observer-Reporter: District judge in Monessen to retire
WJAC: Gov. Wolf unveils new criminal justice reform measures
NEPA
WBRE: Governor Leads Call-to-Action for Criminal Justice Reforms
Times Leader: City files for emergency injunction to prevent distribution of TIF funds
Times-Tribune: Attorney general's office visits Scranton School District again
Standard-Speaker: Skepticism grows over vehicle fee
South Central
York Dispatch: Responding to Mango attack, Wagner's daughter demands apology in new ad
WGAL: Governor calls for criminal justice reforms
Patriot News: County leaders say they are on board with Pa. voting system changes, but need funding help
Patriot News: Exclusive: 'Paul Mango is a disgrace,' Scott Wagner's daughter says in new campaign ad
Patriot News: Pa. says counties must have new voting machines – with paper trails – for next presidential election
Patriot News: Students to walkout to Capitol, calling for stricter gun laws, safer schools
Carlisle Sentinel: Wolf calls for criminal justice reform
LNP: Lancaster County leaders to take charge of Chesapeake Bay cleanup efforts
Lehigh Valley
Morning Call: At NextGen forum, Lehigh Valley Democratic candidates talk immigration, college costs – and Wawa
Morning Call: Allentown teachers union president: We don't want to pay for budget shortfall
Reading Eagle: Study: Berks remains a hot warehouse market
Reading Eagle: Berks County to get federal help updating voting machines
North by Northwest
Erie Times-News: State praises teamwork on I-90 bridge demolition
Erie Times-News: Erie County 4th in state in homeless children
Centre Daily Times: The Bellefonte Art Museum was awarded a $50,000 grant. Here's what it will go toward
Opinion
Post-Gazette: Set the standard: Pa's senators should cooperate on judgeships
Inquirer: Trump-ordered ICE tactics undermine Philly's 'sanctuary city' efforts | Editorial
Inquirer: DA Larry Krasner's revolution comes with a couple of speed bumps | Stu Bykofsky
Inquirer: Gas and water(front) don't mix; and they mess up plan for the Delaware | Opinion
Tribune Review: Trib Thursday wrap: Wagner, Mango go negative
Patriot News: This Pa. net neutrality bill is a solution in search of a problem | Opinion
Patriot News: No fish story: Fish & Boat boss right to press for higher license fees | Editorial
Patriot News: The CBO has sounded the alarm on a crisis Congress created | Editorial
LNP: Shining the stage lights on mental health [editorial]