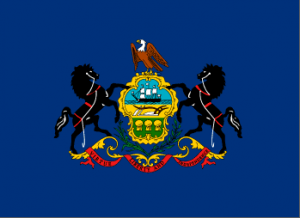 New endorsements in the race for Commonwealth Court, the DCCC targets Costello and Meehan, and Soros looks to influence the Philly DA race.  Good morning politicos, here's the Playbook!
Commonwealth Court: Democratic Primary Endorsements Thread: Judge Ellen Ceisler and Todd Eagen announced new endorsements in their runs for the Commonwealth Courts
Exclusive: DCCC Launches Digital Ads Against Costello and Meehan: The DCCC is launching a digital ad campaign against Congressmen Ryan Costello and Pat Meehan over the amendment introduced by New Jersey Congressman Tom MacArthur.
Billionaire Soros Looks to Influence Philly DA Race: Billionaire George Soros is throwing his support and resources behind Philadelphia District Attorney candidate Larry Krasner.
Statewide
Capitolwire: Senate committee approves proposal to cut some Planned Parenthood funding.
State House Sound Bites: State releasing names of potential marijuana sellers
State House Sound Bites: Measure to cut Pa. Planned Parenthood funding passes to Senate
StateImpact: New Jersey rejects PennEast application for water permit, gives company new deadline
StateImpact: Lawmakers mull support for nuclear industry
Philadelphia
City & State: El-Shabazz was disciplined, removed from cases as a defense attorney
City & State: Municipal gun ordinance preemption bills grab legislative spotlight
City & State: DA Williams puts his house, with 'new roof,' custom couch, on market
City & State: Soros super PAC to make huge ad buy for Philly DA candidate Krasner
Inquirer: Trump's tax plan would eliminate a popular deduction in Pa., N.J.
Inquirer: Update: Philly businesses, economists react to Trump tax plan
Inquirer: Pa. gets 'slapped' by feds, improves feeding the poor
Inquirer: DA candidate John O'Neill gets big labor endorsement
Inquirer: As his troubles mount, Seth Williams puts his home up for sale
SEPA
Bucks County Courier Times: US Rep. Brian Fitzpatrick pushes for redistricting reform
Bucks County Courier Times: Bayada to acquire Lower Bucks Hospital Home Health
Delco Times: Bell tolls as Pa trooper killer Eric Frein sentenced to death
Delco Times: Where do Delco's public high schools rank in Pennsylvania?
Pottstown Mercury: Spring-Ford School District superintendent announces bullying oversight group
Pottstown Mercury: Pottstown is highest in Montgomery County for naloxone use by police
Pittsburgh
Tribune Review: Westmoreland activists decry drilling pollution at Wolf's Pittsburgh office
Tribune Review: UPMC sues Gateway Health Plan, claiming steep payment cuts
Tribune Review: Grant to help Allegheny County remove lead hazards for low-income families
Tribune Review: Grant to help repair blighted Westmoreland homes, aid the disabled
Tribune Review: 9 seek 4 school board seats in Allegheny Valley School District
Tribune Review: Conversations – not speeches – at Penn Hills meet-and-greet with primary election candidates
Post-Gazette: Pennsylvania releases list of applicants to grow or process medical marijuana
Post-Gazette: Bills would allow school districts to decide use of Keystone graduation exams
Southwest
Altoona Mirror: Some call center workers lose jobs
Altoona Mirror: Antis Twp. political signs disappearing
Beaver County Times: Beaver County school nurses pleased with tightening of state immunizations
Beaver County Times: Committee passes Mustio bill allowing 50/50 raffles at international airports
Johnstown Tribune-Democrat: Johnstown weighing Act 47 options
Johnstown Tribune-Democrat: Don't let old child abusers off hook, new Pennsylvania attorney general says
NEPA
Times Leader: Wolf touts Pittston plant's partnership with Luzerne County Community College
Times Leader: LCTA receives two statewide awards
Times Leader: Wolf touts Pittston plant's partnership with Luzerne County Community College
Times Leader: Barletta blasts judge's ruling blocking Trump's order on sanctuary cities
Standard-Speaker: Local legislators react to Trump tax plan
Times-Tribune: Eric Frein sentenced to death
Times-Tribune: Enforcing death penalty for Frein challenging
South Central
Patriot News: Sentence of death issued for Eric Frein, a victory for all law enforcement: DA
Patriot News: Candidates for Harrisburg city council face off
Patriot News: Unanimous House vote authorizes impeachment investigation on Lancaster County sheriff
Patriot News: As President Trump heads to Harrisburg, anti-Trump rally planned
Patriot News: How will Trump's tax plan affect the average taxpayer?
Patriot News: Hundreds vie for a stake in Pa.'s new medical marijuana industry
Patriot News: Bill to slash Planned Parenthood funding passes first hurdle in Pa. Senate
Patriot News: Pa. Senate passes reforms to state asset forfeiture procedures; issue heads to House
Patriot News: Senate signs off on nurse practitioner bill it sees as prescription for doctor shortage
Lancaster Online: As medical costs rise nationwide, most Lancaster County hospitals maintain high profits
Lancaster Online: Impeachment probe to begin in case of Lancaster County Sheriff Mark Reese
Lancaster Online: Gov. Wolf says decision to strip Lt. Gov. Stack's security detail was to protect employees, 'pure and simple'
Lancaster Online: How to get tickets to the Trump rally in Harrisburg on Saturday
Lehigh Valley
Morning Call: Sen. Toomey praises Trump tax plan as some question its cost
Morning Call: Surveys holding up two permit approvals for PennEast's pipeline
Morning Call: Allentown mayoral candidate Sam Bennett unveils city survey results
Morning Call: Allentown mayoral candidate Ray O'Connell pledges to work with school district
Morning Call: Lehigh County commissioners balk on $20 million transportation plan
Morning Call: Lawsuit against Allentown Mayor Ed Pawlowski over FBI attorney fees may go to
Morning Call: Could FBI probe tilt election in Allentown's mayoral race?
Reading Eagle: Pa. attorney general wants harsher penalty for Tim Smith
Reading Eagle: Reading District 1 candidates face off at forum
Reading Eagle: Berks businesses urged to join strike in support of immigrants
Reading Eagle: South Philadelphia Democrat hopes to oppose Rep. Pat Meehan
North by Northwest
Clearfield Progress: Wolf, PennDOT announce $195 million in roadway improvements in region
Centre Daily Times: PennDOT announces $195 million in infrastructure projects for central Pennsylvania
Centre Daily Times: Retired police officer announces run for district judge
Centre Daily Times: Bellefonte Area School District could see tax hike
Erie Times-News: Erie Community Foundation, ECGRA award nearly $3.8 million to nonprofits
Erie Times-News: Erie hospitals fare well in statewide financial report
Opinion
Patriot News: GOP Senate, Wolf should continue, not halt, liquor privatization push: Editorial
Patriot News: Clinton v. Wolf – what lessons does Pa. hold in 2018?: Nick Field
Patriot News: State lawmakers should move to expand, not limit, airborne medical services for rural Pa.: Amanda Thayer
Tribune Review: REAL ID compliance: Clock ticking on fix
Altoona Mirror: Lt. Gov. stacks his own cards
Bucks County Courier Times: The back room and the ballot box
Lancaster Online: It will be difficult for Lt. Gov. Stack to get back on track as a candidate for re-election
Daily News: Obama's $400K Wall Street speech is gross. Here's a solution
Daily News: Balancing Philadelphia's past, future
Inquirer: The real lessons of special elections
Post-Gazette: Fiddlers on the Hill: Congressional budget friction is a fool's game
Reading Eagle: Editorial: What happens after 100 days is true test for Trump