Corman strikes a deal, the CLEAR Coalition sees the first step towards a severance tax, Costello welcomes his second child, Pawlowski is officially charged, and Brady is implicated in a corruption investigation.  See who made this week's Ups & Downs!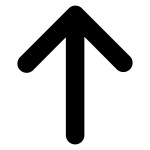 Jake Corman.  Senate Majority Leader Jake Corman was able to piece together a revenue package that filled the $2 billion budget gap, and get it passed with bipartisan support in his chamber.  

Mike Turzai.  State House Speaker Mike Turzai has gotten a lot of heat for his role in the budget impasse this year.  He has been called out by multiple outlets for his political posturing while he is considering a run for Governor next year against Governor Wolf.  Turzai has also gotten flak for his decision to go to Georgia during negotiations to attend a meeting of the Republican Legislative Campaign Committee.  Similar to fight club, budget negotiations have one rule, don't get singled out for blame for stalling a budget.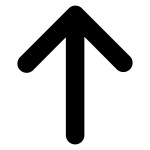 CLEAR Coalition.  The severance tax that the CLEAR Coalition and many Democrats have pushed for passed its first major milestone this week by passing the state Senate.  It will likely face strong opposition in the House, but the need to balance the budget quickly may work in its favor.  

Ed Pawlowski.  Allentown Mayor Ed Pawlowski joined a growing list of officials charged by the federal government for corruption.  Pawlowski is charged with accepting campaign donations in exchange for contracts with the city.  Pawlowski ended his campaign for U.S. Senate because of the FBI's probe into the Allentown government, but is promising to continue his current re-election campaign.

Bob Brady.  Congressman Bob Brady entered the spotlight this week after his campaign was accused of paying a primary challenger to exit the race in 2012.  The accusations come just one year after fellow Philadelphia Congressman Chaka Fattah resigned amid a corruption scandal that resulted in his conviction.  

Pipelines.  A Pennsylvania Judge ordered a two week halt to construction on the Mariner East 2 pipeline after numerous water contamination incidents and environmental violations.  The halt could be the first step toward the Environmental Hearing Board withdrawing the permits on the project.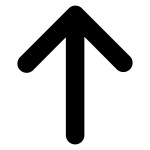 Ryan Costello.  Congressman Ryan Costello and his wife Christine welcomed their second child, Caroline Grace, this week.  She joins her older brother Ryan Jr.  
Bonus Up/Down: Every week, PoliticsPA will be including a bonus up or down, that is exclusive to Playbook email subscribers.  To sign up to see the bonus arrow click here.
The tweet of the week goes to Patriot News reporter Wallace McKelvey for understanding the best part of starting your day early.
My favorite time at the Capitol. Only journalists and janitors get in this early. pic.twitter.com/7Bt1QlzEzH

— Wallace McKelvey (@wjmckelvey) July 27, 2017