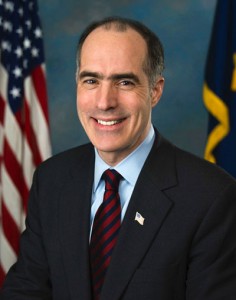 A new poll by Angus Reid Public Opinion is showing Senator Bob Casey on the rise yet again. The poll shows Casey up 5 points, 44 percent to 39 percent over challenger Tom Smith.
Casey leads among men (47 percent to 42) and woman (42 percent to 36).
Among the 86 percent of respondents who had already decided, Casey lead 51 percent to 45. That's in the same neighborhood to a Morning Call/Muhlenberg Poll that shows Casey with an eight point lead.
As Casey has stepped it up on the stump, it looks like his efforts are paying off. Casey has also released an ad today, sticking with his similar message of fact checking Smith's claims.
Angus Reid polled 559 likely voters in PA from Oct 18-20. The sampling error is listed at +/- 4.2 percent. The full survey, notably sans crosstabs or survey sample data, is here.