Three PA Democrats take the stage for the DNC, the PAGOP has a new national committeeman, plus a report shows clean energy job growth. All of that and more are in this week's Ups and Downs.
Every week PoliticsPA sends an exclusive extra Up or Down to Playbook subscribers. See who gets the extra up or down next week: sign up here.
Boyle, Kenyatta, and Lamb. Reps. Brendan Boyle, Conor Lamb, and state Rep. Malcolm Kenyatta participated in the "Rising Stars" Keynote Address that featured 17 Democrats at the convention this week. Philly Clout also reports that these three Democrats got "another boost — from Trump," citing the president's campaign tweeting about the 17 "rising stars." 
Andy Reilly. It's officially a new era in the Pennsylvania Republican Party. Reilly, Secretary of the Pennsylvania Republican Party and former Delaware County Republican Party Chair, was elected unanimously according to the PAGOP. He takes over for Bob Asher, who announced in June that he wasn't going to seek another term. Asher held the role of Pennsylvania Republican Party National Committeeman since 1998.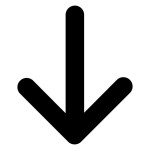 Bill Peduto. The controversial arrest of a 25-year-old over the weekend has sparked protests in Pittsburgh, with some even congregating outside of the Mayor's house calling on him to resign. KDKA reports that in the aftermath of the controversial arrest, which Peduto has since said he won't "tolerate", police and protesters have clashed in front of his house. In one case demonstrators were directed by police away from the Mayor's home to a nearby park, only to be told on their arrival that the park was closed (which was incorrect) and were forcibly dispersed.
Attorney General's Race. This statewide contest is shaping up to be worth your attention. First reported by Philly Clout, Attorney General Josh Shapiro's campaign's first television ad blasted GOP challenger Heather Heidelbaugh as a "hack lawyer." This ad is in response to a Heidelbaugh TV spot that took a thinly veiled shot at Shapiro's rumored ambition for Governor in 2022. Chris Brennan writes for Philly Clout that the race between Shapiro and Heidelbaugh is "shaping up to be the most interesting statewide contest down ballot of the presidential campaign this year." 
Clean Energy Jobs. Over the past few years, these jobs have been growing in the Keystone State. The Beaver County Times reports on the Pennsylvania Clean Energy Employment Report that shows clean energy jobs grew up nearly 7,800 from 2017-2019. This is an 8.7% average job growth rate, which is significantly higher than the state's overall growth rate of 1.9%. 
Farm Show Enthusiasts. How about a virtual milkshake? Due to the concerns over the coronavirus pandemic, the Pennsylvania Farm Show slated for January has been cancelled and will take place virtually.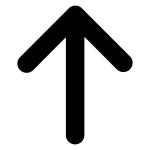 PA Journalism. A new merger is resulting in this becoming the largest statewide news organization in Pennsylvania. This week, Spotlight PA announced that it was merging with PA Post, a project of WITF's Public Media in Harrisburg. WITF now joins The Philadelphia Inquirer, PennLive/The Patriot-News, and Triblive/Pittsburgh Tribune-Review as a governing partner and board member for Spotlight PA.
Fred Keller. The Snyder County Republican formally introduced a new bipartisan Bureau of Prisons Reform Caucus this week, which includes fellow PA reps. Matt Cartwright and G.T. Thompson. The caucus will aim to improve the Bureau of Prisons (BOP) accountability and transparency, addressing systemic issues within the BOP system, and more.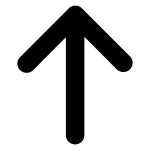 Peace in the (Lebanon) Valley. The standoff between Gov. Tom Wolf and Lebanon County is over. The county agreed to spend $2.8 million on a universal masking-wearing campaign as a part of a legal settlement in which Wolf agreed to release $12.8 million in federal coronavirus relief aid, the AP reports. 
State Pollution. The Keystone State isn't doing its part in cleaning up the Chesapeake Bay. The AP reports that the Chesapeake Bay Foundation said that Pennsylvania isn't doing enough to reduce the amount of pollution that's flowing into the bay from the state, while Maryland and Virginia are currently on the right track in reducing pollution. 
TWEET OF THE WEEK 
lol at this exchange b/t @ConorLambPA and @faiz
w/ @hollyotterbein https://t.co/SogkmgeC14 pic.twitter.com/3xUU2FOd4q

— Alex Thompson (@AlxThomp) August 18, 2020
We don't endorse this tweet from Philadelphia's Public Health office, but if we had to see this tweet, so do you. 
#WAP = Wet a** palms? We stan!!!

Bring a bucket and some soap for these #WAP. Wash everything you got with these #WAP! https://t.co/N8k1BVmvGr

— Philadelphia Public Health (@PHLPublicHealth) August 19, 2020