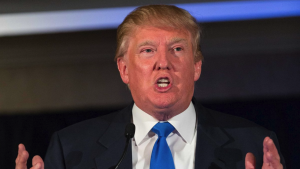 The Republican Party is still divided over their presumptive presidential nominee Donald Trump.
David Wasserman of the Cook Political Report broke down the various factions among the GOP congressional caucus when it comes to Trump. Wasserman was able to group the 247 Congressmen down into seven categories:
True Believers (14) – endorsed Trump by name before the Indiana primary
Eager Unifiers (66) – endorsed Trump by name after the Indiana primary
Reluctant Endorsers (59) – has endorsed Trump by name, with reservations
Non-Namers (48) – has stated support for the "nominee", but not by name
Quiet Observers (27) – hasn't made a definitive public statement regarding Trump
Hesitant Holdouts (20) – publicly undecided on whether to support Trump
True Skeptics (13) – has stated he/she will not vote for or endorse Trump
Reps. Bill Shuster, Tom Marino and Lou Barletta all qualified as "true believers". Congressmen Mike Kelly, Scott Perry and Mike Fitzpatrick, are "eager unifiers".
Rep. Joe Pitts, who is retiring, was a "reluctant endorser".
Meanwhile, Congressman Ryan Costello is a "non-namer" whereas Reps. Glenn Thompson, Pat Meehan and Tim Murphy were put in the "quiet observers" column.
Congressman Charlie Dent is the sole "hesitant holdout" while there are no "true skeptics".