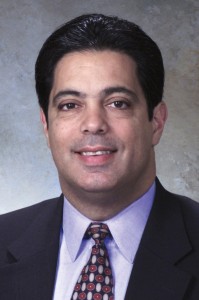 In a day full of intra-caucus drama, there was surprisingly little during the Senate Democratic leadership elections.
Much like the House Democrats, the Senate largely retained their leadership team despite a tough election night last week that saw the party lose three seats.
Nonetheless, Sen. Jay Costa (D-Allegheny) will remain as Senate Minority Leader.
Senators Antony Williams and Vincent Hughes of Philadelphia will also be back as Senate Minority Whip and Appropriations Democratic Chair respectively.
Meanwhile, Wayne Fontana of Allegheny County will take over as Senate Democratic Policy Committee Chair.
To round out the team, Sen. Larry Farnese (D-Philadelphia) was elected Caucus Secretary, Sen. John Yudichak (D-Luzerne) replaced Fontana as Caucus Administrator and Sen. John Blake (D-Lackawanna) was appointed Democratic Vice Chair of the Appropriations Committee.