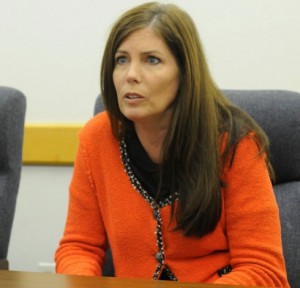 The biggest question of the year has been whether, and potentially when, Attorney General Kathleen Kane will be indicted.
So far, Kane has maintained that if she is brought up on grand jury charges she will not resign but remain in office and run for re-election.
According to Brad Bumsted of the Tribune-Review, though, there may be a way for the State Supreme Court to remove Kane.
Pennsylvania attorneys are subject to rules that allow for the suspension of the law license of any lawyer suspected of "egregious conduct". This determination is left up to the State Supreme Court.
It's unclear, though, if the judiciary would be willing to intervene in Kane's case. After the scandals and feuds of last year, the Court may be hesitant to get involved in a politically charged situation.
Still, if officials are concerned about the AG this remains an intriguing possibility in the weeks and months ahead.