A Democratic state Representative from Philadelphia has been convicted on bribery charges, but has yet to resign, while a Republican state Representative from Lancaster County has been ordered to pay $14,000 for ethics violations. The Republican Congressional Representative from York County is reportedly pushing to lead the House Freedom Caucus and two Philadelphia Democrats are seeking a position on the House Ways and Means Committee. All of that and more are in this week's Ups and Downs.
Every week PoliticsPA sends an exclusive extra Up or Down to Playbook subscribers. See who gets the extra up or down next week: sign up here.
Vanessa Lowery Brown. The Democratic state Representative from Philadelphia has been convicted on bribery charges, but has still yet to resign from her post in the 190th House District. She was ordered to serve 23 months' probation for taking $4,000 in bribes and violating state ethics laws. The Inquirer reports that, "generally, those convicted of corruption crimes resigned on the day they are sentenced" and it is unlikely that she will resign before January 1, when representatives are sworn in for the next session. Brown was re-elected last month after running unopposed in the Democrat friendly West Philadelphia. When Brown appeals, the Inquirer believes she will likely seize on the comments from the judge who stated the case had "racial and political overtones."
Pennsylvania Redistricting Debate. Just when you thought we've had enough of the redistricting discussion in Pennsylvania for 2018, it starts back up again. Gov. Tom Wolf signed an executive order to create the Pennsylvania Redistricting Reform Commission. Wolf hopes the 15 member commission will find ways to "curb gerrymandering and ensure fair maps." Republican leadership in Harrisburg believes the new commission largely ignores rural areas in the state and gives Commission members a "responsibility that he does not have the authority to give." The PLSReporter reports that the new commission will not have the authority to draw new legislative lines, but "if an amendment was passed during the 2019-20 session, then immediately taken up and pushed through early in the 2021-22 session, a new redistricting process could be presented to voters during the 2021 primary and used to draw new maps."
David Zimmerman. This Republican state Representative from Lancaster County has been ordered to pay $14,000 in fines by the Pennsylvania State Ethics Commission for using his previous position as township supervisor to further a land deal that he and his brother had financial interests in. Zimmerman told LNP | LancasterOnline that he "accepted responsibilities and the penalties." He was comfortably re-elected last month by defeating Democrat Elizabeth Malarkey to earn a third term representing the 99th state House District.
Scott Perry's Role in the Freedom Caucus. Nothing is set in stone yet, but it appears the Republican from York County will have an increased presence in the conservative House Freedom Caucus. The Hill is reporting that Perry is one of three members of the caucus that is making a bid for Chairman, succeeding Rep. Mark Meadows (R-NC). The same story reports that Perry is thought to be the front-runner in the race, while some believe he has been getting "groomed for the job" throughout the year. Perry's role in the House Freedom Caucus was often brought up during his most recent re-election bid.
Ken Smukler. The longtime political advisor to Rep. Bob Brady (D-Philadelphia) was convicted by a federal court jury on 9 of 11 counts at his campaign finance law violations trial. KYW Newsradio reports that "the schemes" dealt with were Brady's 2012 re-election and former Democratic Representative Marjorie Margolies' 2014 bid for Congress. Neither Brady or Margolies were charged in this case. Smukler will be sentenced in March.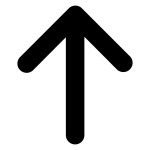 Philly Dems Battle for Ways and Means Committee. Only two Congressional Representatives will have the majority of their districts in the city of Philadelphia for the incoming term and the Philadelphia Inquirer reports that they are both seeking a position on the same committee. Reps. Brendan Boyle and Dwight Evans (D-Philadelphia) are both hoping to land a spot on the House Ways and Means Committee, "in a contest to become the city's go-to person inside the Capitol." According to the Inquirer, "only one of them, at most, is likely to get it when the new term starts in January."
Pennsylvania Lottery. According to Play Pennsylvania, the PA Lottery has contributed over $1 billion to "benefit older Pennsylvanians" for the seventh year in a row. The article also credits October's "gaming expansion law" for new games that have produced "impressive" numbers.
TWEET OF THE WEEK
Yes, this is a real picture from PA Society.
So this just happened @realScottWagner and @JohnFetterman meet in NYC pic.twitter.com/DV4UEhjjnN

— ByJohnLMicek (@ByJohnLMicek) December 1, 2018
A little throwback in honor of everyone's favorite debate this year.
Ken, you've never seen Alex host the PA gubernatorial debate https://t.co/KpJnON8fi3

— Jim Saksa (@saksappeal) December 5, 2018