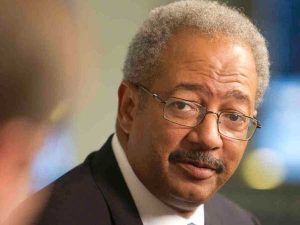 29 and $29,000.
The first number represents the indictments leveled at former Congressman Chaka Fattah in July 2015. The second number is the amount of campaign contributions Fattah received from the announcement of his indictments to his primary loss last April.
That's according to Sean McMinn of Roll Call, who found the Congressman received 15 donations from lobbyists after his indictment.
McMinn noted that three groups actually gave Fattah $5,000 during that time period: the Communications Workers of America, the International Association of Bridge, Structural, Ornamental and Reinforcing Iron Workers, and the American Federation of Teachers.
Rep. Fattah was found guilty and forced to resign from office last June.