First Philadelphia Mayoral Forum Announced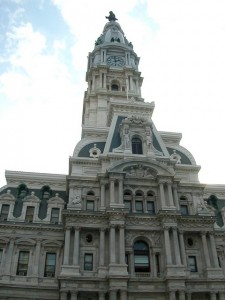 We now know the date of the first Philadelphia Mayoral forum.
On Tuesday March 3, 2015 the candidates will meet in an event organized by the Next Great City Coalition.
The forum will take place from 6:00-8:00 p.m. at the Philadelphia Convention Center and will be moderated by WHYY's Dave Davies.
"As the convener of the Next Great City Coalition, PennFuture is excited to welcome our mayoral candidates to this quadrennial forum," said Katie Bartolotta, southeast Pennsylvania outreach coordinator for PennFuture. "To be truly great, Philadelphia needs a new mayor who will lead Philadelphia forward with Next Great City 2015's key initiatives, and get us to the finish line on some key initiatives already underway."
The Next Great City Coalition states that it "consists of over 100 civic, environmental, labor and business organizations that have been working in partnership for the betterment of the city since 2007."
So far, five candidates have announced their candidacies: State Senator Anthony Williams, former District Attorney Lynne Abraham, former City Solicitor Ken Trujillo, Judge Nelson Diaz and former Director of Federal Affairs Terry Gillen.
PoliticsPA was told by PennFuture that the candidates will be formally invited next month. In 2007, all the key mayoral candidates attended.