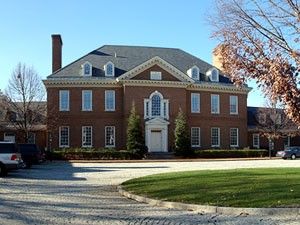 Voters in Pennsylvania are fed up with their state government.
According to the latest F&M Poll, 82% believe the state government needs to be reformed, with Gov. Tom Wolf and the GOP-controlled state legislature seemingly incapable of cooperation and the Office of the Attorney General mired in scandal.
67% of PA voters feel the state is "on the wrong track," while just 21% think PA is "headed in the right direction," the poll shows – the highest and lowest those have numbers have been since F&M began asking the question in January 2010.
38% said government and politicians are the most important problem facing PA today. Governor Wolf, the state's most powerful politician, is seeing his popularity dwindle as the budget impasse rolls into its eighth month.
Just a third of voters think Wolf is doing an excellent or good job, down 3% from October. Less than half – 49% – of Democratic voters think the Governor did well in his first year in office.
52% of those polled blamed the state legislature for the record-long budget impasse, while 32% laid the blame at Wolf's feet. Slightly more voters trust Gov. Wolf over the legislature to save PA from a "train wreck," 42%-39%.
Three-quarters of Democrats and half of Independents blame the legislature, though just 26% of Republicans find them at fault.
This poll was conducted by the Center for Opinion Research at Franklin & Marshall College. They surveyed 732 registered Pennsylvania voters from January 18th to January 23rd. The margin of error is +/- 3.6%