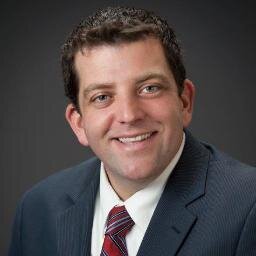 Democratic nominee for the 163rd District seat in the State House Vince Rongione outraised Republican opponent Jamie Santora once again.
In this latest campaign finance filing period, the Democrat bested his opponent by 28 percent, with Rongione pulling in $29,594 and Santora $23,050. In last month's report, Rongione's margin was much smaller, though still worthwhile, at just under 10 percent.
Rongione currently has over $86,000 cash on hand, while Santora has $76,464. Both candidates are looking to replace retiring Rep. Nick Micozzie (R-163) in November.
"We knew we were up against a lot when we started the campaign in January," Rongione said in a press release. "We've worked extremely hard to get where we are now, and if I'm given the privilege to be State Representative for the 163rd and represent my hometown in the state legislature, I'm going to work even harder."
Rongione once again touted his strong grassroot support in his announcement of the fundraising success, as over half of his 348 contributions from individuals or organizations were for less than $100. Additionally, his total sum of contributions under $50 was 6 times more than Santora's.
Rongione's fundraising success is particularly noteworthy due to historic Republican fundraising success in the 163rd. In the district's past four elections, the Republican candidate raised at least double, and sometimes triple, that of the Democratic candidate over the course of the election. On average, the Republican candidate outraised the Democratic candidate by just over $100,000.
This information, however, should be taken as a grain of salt, as the Republican candidate in those elections was long-time incumbent Micozzie, who has held the seat for the past 36 years.
Regardless, Rongione and his campaign are incredibly optimistic about what his fundraising numbers, in addition to his support from various local unions, mean for the November election.
"The outpouring of support has been incredible. The support of the local community, the support of my family and friends, the support from local unions–all their help has added up to this," Rongione said. "Our message is resonating. We need a representative who will fight against Corbett's cuts to education, fight for a property tax freeze for seniors, and fight for an economy that works for everyone."