A 2020 hopeful sets up shop in PA, while the President is days away from holding a rally of his own. The governor's popularity is at a new high according to a new Quinnipiac poll and the RNC makes their pick for state director for the upcoming election cycle. All of that and more are in this week's Ups and Downs.
Every week PoliticsPA sends an exclusive extra Up or Down to Playbook subscribers. See who gets the extra up or down next week: sign up here.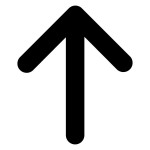 Battleground Status. Although we are days away from the 2019 primary, it feels like the 2020 presidential campaign has already begun in the keystone state. It was the busiest week thus far in Pennsylvania for 2020 hopefuls with various candidates making stops in PA. Former Vice President Joe Biden holds his campaign kickoff rally in Philadelphia tomorrow and announced this week that his campaign headquarters will be in Philly. News broke this week that President Donald Trump will be holding a rally in Montoursville the day before the special election in PA12. Sen. Elizabeth Warren stopped in Northeast Philly to speak with teachers and South Bend Mayor Pete Buttigieg's husband, Chase, is planned to make a campaign appearance in Philly today as well.
Pro Life Dems. Abortion related stories have taken center stage in political stories around the country and was the topic of conversation in Pennsylvania as well. House Bill 321, written by Rep. Kate Klunk (R-York), aims to bar abortion on the basis of a Down syndrome diagnosis. HB321 passed the House with a 118-76 vote with overwhelming support from the GOP, but the decreasing Democratic support is evident. Just last year, a nearly identical bill had 24 Democrats backing it, while only 15 supported this years bill.
Desiree Peterkin Bell. Former Philadelphia City Representative was sentenced to 3 to 23 months of house arrest after pleading guilty to five charges while serving in former Mayor Michael Nutter's administration. The charges include conflict of interest, tampering with records, and receiving stolen funds. KYW Newsradio reports that she admitted in court to taking city money and missing funds.
Tom Wolf. A brand new high for the Governor. A new Quinnipiac poll shows Wolf's approval rating is at the highest since being elected with 54% approving of his job performance, while 33% disapprove. The voting blocs he boasts the strongest support from are women, non-white voters, and white's with college degrees.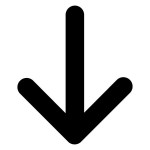 John Galloway. The Bucks County state rep received his second DUI while in office according to the Bucks County Courier Times. He was pulled over this week driving under the influence of alcohol near Harrisburg on Tuesday and has since apologized and promised to seek treatment and enter a rehab program as soon as possible. He was previously convicted of a DUI in 2011.
Brittney Robinson. She most recently served as the Republican National Committee's Pennsylvania State Director for the 2018 midterm election and is now once again tasked with being PA's State Director for the 2020 election for candidates up and down the ballot in a Presidential election year. The RNC and Trump's campaign released a positive statement on the hiring of Robinson and eight other state directors for the 2020 election.
Maria Panaritis. The Philadelphia Inquirer columnist is a finalist in the 2019 National Society of Newspaper Columnist, dubbed the "Oscars of column writing." Previous Inquirer winners include Mike Newall last year and Helen Ubiñas in 2017.
Conor Lamb. Born to run. The Western Pennsylvania Congressman was the second fastest Congressman in the 38th American Council of Life Insurers Capital Challenge road race.
TWEET OF THE WEEK
me, a newcomer: oh, I bet philly's july 4th celebration is cool

philly: EIGHT TONS OF HOAGIEhttps://t.co/vGWEqncpcq

— Lexi Belculfine (@LexiBelc) May 16, 2019