A former Democratic Attorney General reports to prison, the Lehigh Valley once again has representation in Congress, a Republican candidate for City Council in Philadelphia gets in hot water for sharing some racist Facebook posts and a Lackawanna Democrat finds himself a leadership role in the House. All of that and more are in this week's Ups and Downs.  
Every week PoliticsPA sends an exclusive extra Up or Down to Playbook subscribers. See who gets the extra up or down next week: sign up here.
Kathleen Kane. After two years, it was time to finally report to prison. Former Attorney General Kathleen Kane began her 10 to 23 month prison sentence for perjury and other charges Thursday morning. Kane, of Scranton once seen as a rising star in the Democratic party, was the first ever Democrat and woman ever elected Pennsylvania Attorney General. She was convicted and sentenced in 2016, but remained free on bail while she pursued appeals. On Monday, the state Supreme Court refused to consider Kane's appeal of her conviction, which exhausted her legal options, according to the Philadelphia Inquirer. Kane tried to file a delay for her sentence to make arrangements for her teenage sons, but a judge denied the motion.
Matt Cartwright. Some good news for a Northeastern Pennsylvania Democrat. The representative for Pennsylvania's newly drawn 8th district was elected to serve as one of the three co-chairs for the Democratic Policy and Communications Committee. Cartwright's the lone co-chair of the DPCC to represent a district won by President Trump in 2016. Fellow Pennsylvania Democrat, member-elect Chrissy Houlahan also applied for a co-chair slot, but was not elected. This role also makes Cartwright the only member of Pennsylvania's Congressional delegation in the national leadership team in the House for the upcoming session. All three current co-chairs of the DPCC are remaining in leadership for the next term, in new roles.  
Garret Strathearn and Dale Wiles. Both former Allentown city officials have sentences in their future. Strathearn, ex-Allentown Finance Director, was sentenced to six months of house arrest for his role in a conspiracy to "rig a city contract" for ex-Mayor Ed Pawlowski's campaign donors, the Allentown Morning Call reports. The chief U.S. District judge on the case mentioned that his "minimal involvement" will keep him out of prison, but still responsible for serving the house arrest that includes five years of probation and a $5,000 fine. Wiles, former Allentown City Solicitor, will spend one day in federal prison, three months on house arrest and three years on probation for his role in the conspiracy to "rig a city contract," according to The Express Times. Wiles defense attorney, Kathryn Roberts, was happy with the sentence believing that her client was a "sincerely remorseful" for being a "very tiny player in a large scheme and got no financial benefit out of this."
Susan Wild. The Lehigh Valley has a Congressional representative once again. On Tuesday night, Wild was sworn in to office to represent the old 15th Congressional District. The seat has been vacant since the spring when longtime Rep. Charlie Dent (R-Lehigh) retired. Wild won both the special election for the old 15th district and the newly drawn 7th district over Republican Marty Nothstein earlier this month. When the new Congressional class is sworn in January, Wild will represent the 7th district. She is the second Pennsylvania Democrat to be sworn into Congress this month after special election victories, with Rep. Mary Gay Scanlon (D-Delaware) taking her oath to complete the rest of former Rep. Pat Meehan's (R-Delaware) term in the Philadelphia suburbs.   
Bill Heeney Sr. The Republican Philadelphia City Council candidate had some explaining to do after old Facebook posts resurfaced this week in a Billy Penn article. The article headlined, "This City Council candidate shared racist comments and posts on Facebook" brings up a number of posts and comments, for which he explained. One of the memes he shared on his Facebook profile in 2017, which now he says were in "poor taste" and regrets sharing, is a picture of former President Barack Obama hugging former Sec. Hillary Clinton with the meme stating, "This is the only time you will ever see a Muslim hugging a pig." Other posts and comments Heeney believes are just "political tricks" and "nonsense."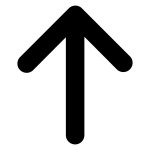 Conor Lamb's Moderate Reputation. Progressives in the party might not like it, but he's following through on a campaign promise. The Allegheny County Democrat ran on opposing Rep. Nancy Pelosi as Speaker of the House, while pulling off the upset special election victory in the very GOP friendly former 18th district. Lamb was elected to his first full term in Congress earlier this month by defeating Rep. Keith Rothfus (R-Allegheny) and doubling down on his message of opposing the one time Democratic Speaker of the House. This week, Lamb was the only Pennsylvania Democrat to vote against Pelosi in the caucus elections. The newly drawn 17th district, which he will represent starting in January did vote for President Trump in 2016, so his vote against Pelosi, which he says he will once again make on the House floor in January, will help solidify his position as a moderate Democrat.
Billy Miller. The former campaign manager for former Philadelphia District Attorney Seth Williams was sentenced to five months on tax evasion charges on Tuesday, according to the Philadelphia Inquirer. He pleaded guilty earlier this year to concealing more than $390,000 from the IRS that he earned working on campaigns that include Williams's successful bids between 2010 and 2014. 
Tommy Tomlinson. The GOP can officially claim a victory in the state's 6th Senatorial District. The incumbent Republican state Senator was ruled the winner in his closely watched race against Democrat state Rep. Tina Davis in Bucks County. The Democratic challenger filed a lawsuit in a bid to force county officials to count at least 216 absentee ballots received after the legal deadline, according to the AP. Davis conceded on Monday, but the Bucks County Courier Times reports that after yesterday's court decision Davis expressed her plans to introduce legislation to "make absentee ballot voting more in line with other states, including extending the deadline to allow same day absentee ballot voting and removing the excuse requirement for absentee ballot voting."
TWEET OF THE WEEK
The tweet of the week has to relate to the biggest political story in Pennsylvania for the week.
A cautionary tale: on Earth 2 Kane just ignores that negative Philly Inquirer story, does her job, runs for Senate, and is today being talked about as a 2020 presidential prospect.

Instead she sought revenge against Frank Fina.

Who?

Exactly. https://t.co/e2Gz1tCJ1r

— Jake Tapper (@jaketapper) November 28, 2018