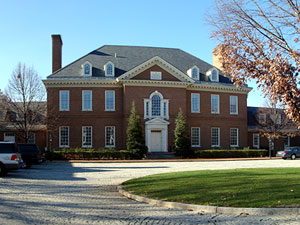 Most of the candidates' attention this week has been focused on preparing for the parties' state committee meetings this weekend.
That does not mean, though, that typical campaigning took a rest. With the President visiting the commonwealth, the Governor took get pains to connect the new Democratic nominee to the Democratic President. Meanwhile, the Wolf campaign sought to point to failures in the legislature as Gov. Corbett's fault.
Corbett
Last Tuesday, President Obama visited Pittsburgh to talk about manufacturing and the economy at a TechShop location. The Corbett team used this as an opportunity to tie Tom Wolf to the President who, like nearly every President in his sixth year,  is currently suffering in the polls.
"President Obama's visit gives Secretary Tom Wolf a golden opportunity to repudiate President Obama's job-killing War on Coal and drop his support for the President's disastrous Obamacare law," Corbett-Cawley Communications Director Chris Pack said.
"Secretary Tom Wolf wants to go back to the tax-and-spend culture in Harrisburg that killed jobs and increased taxes. We already know how that story ends, and Pennsylvania cannot afford to go back to the days of more taxes and less jobs, because that just weakens Pennsylvania."
The PA Republican Party also took the opportunity once again to hammer Wolf for his support of the Affordable Care Act aka Obamacare.
"Tom Wolf believes Obamacare was 'a step in the right direction' towards a complete government takeover of our health care," PA GOP Communications Director Megan Sweeney said. "Obamacare has cost jobs, created taxes and raised health insurance premiums for Pennsylvanians, but Tom Wolf doesn't think it goes far enough. Obamacare is crushing the budgets of school districts, but Tom Wolf thinks it's a 'good step.'"
Wolf
Meanwhile, the Wolf campaign sought out a far more unpopular target to tie to Governor Corbett, namely, Harrisburg. Given the recent budget troubles, the next few weeks could provide a prime opportunity for the challenger to attack the incumbent.
"Right now Pennsylvania is facing an estimated $1.4 billion budget deficit because of Governor Corbett's mismanagement," wrote Wolf Campaign Manager Joe Shafer.
"But rather than be honest with the people of Pennsylvania about his failure to create jobs, balance our budget, and fund public schools, Corbett is still trying to protect his largest campaign donors at the expense of working families."
Shafer went on to mention the severance tax as a possible solution, noting that Pennsylvania is the only major gas producing state not to have one. The campaign even created their own infographic to inform voters that Corbett has received $3.6 million from oil and gas companies and gas drillers pay no property tax.
Expect more of these attacks as the budget process proceeds in the next few weeks.