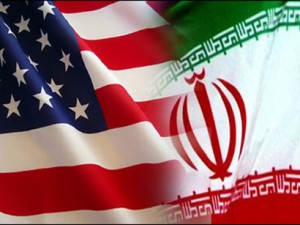 After becoming the 33rd senator to announce support of the president's nuclear deal with Iran, PA Sen. Bob Casey sat down with Vox to walk through his decision-making process.
Sen. Chris Coons of Delaware followed Casey's lead in supporting the deal, stripping Congress' power to override Pres. Barack Obama's expected veto of their disapproval to the agreement.
Still, Casey said he doesn't necessarily see it as a done deal.
"One of the things I've learned is that even when something is enacted, your work is just beginning," Casey said. "We're going to have to have more than a quarter-century of vigilance on this."
Though the pressure from constituents and stakeholder groups was "intense" throughout the process – he even took calls while moving his daughters into college – Casey said he came to the decision mostly on his own.
"I kept staring into the face of that fact, which is, 'They are two to three months from breakout – what the hell are you going to do about it?'" Casey said. "You can't just say, 'They won't make a bomb" because you don't know that."
The oversight and surveillance aspects of the nuclear deal pushed PA's senior Senator to support the deal, with new technology and unprecedented access to nuclear sites.
"What's lost in the sanctions debate is that Iran has to implement 36 different items, which then have to be verified by the IAEA [International Atomic Energy Agency]," Casey said. "Listening to people on television, you'd think they get sanctions relief immediately, but they've got to jump through lots of hoops."
Casey insisted the deal with Iran would have no effect on America's "unshakeable, unbreakable" relationship with Israel, though Israel was biggest opponent to the deal. Casey also emphasized the need to get the deal's implementation right.
"We have to keep pushing folks to get to a place of common ground, which is that if the agreement is going to be in place, we need to make sure it works," Casey said. "We're going to have to do something that Congress doesn't always do well – real, credible, substantive oversight."