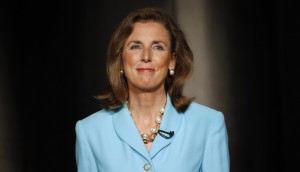 Katie McGinty leads her first poll in the Senate Democratic primary.
According to the latest Harper Poll, McGinty has surged ahead of Joe Sestak.
McGinty now leads with 39% while Sestak is at 33%. Braddock Mayor John Fetterman increased his total to 15% and even Joe Vodvarka got 3%. Just 11% of respondents are still undecided.
What caused the shift to McGinty?
Since Harper's April 5th poll, the black vote has gone from 46/24 in Sestak's favor to 52/28 in McGinty's favor. Additionally, Sestak once led in the Philly/Southeast and Scranton/Lehigh Valley areas 50/24 and 51/31 respectively. Now, McGinty is ahead 43/40 and 45/32.
The fact that McGinty is doing better in the Acela corridor in the eastern half of the state is likely due to the endorsements (and frequent advertisement) of President Barack Obama and Vice President Joe Biden.
The election is set for tomorrow.
Harper Polling surveyed 641 likely Democratic primary voters through cellphone interviews with live operators and landline interviews conducted using Interactive Voice Response (IVR). The poll took place between on April 21st and April 23rd. The margin of error is +/- 3.9%.