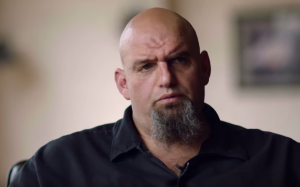 John Fetterman, Mayor of Braddock and Democratic Senate candidate,  has turned in his 4th quarter campaign fundraising numbers.
Fetterman didn't officially announce his candidacy until September so he had some ground to make up in campaign fundraising efforts.
Top-Line Numbers
Fetterman's FEC report for the fourth fundraising quarter, which lasted from October 1st to December 31st of last year, shows that he has raked in $158,028.
The campaign has spent $170,280.75 leaving him $131,671.79 cash on hand and no debts.
Additionally, there were no loans taken out.
Contributions
So far Fetterman has received a total of $1,000 from Paul Costa for State Representative and $100 from Friends of Andrew Stober. The candidate contributed $1,410 to himself and and received nothing from Political Party Committees.
Fetterman received $155,486.69 of individual contributions, $79,754.85 of which were greater than $200, and $75,713.84 from contributions of $200 or less.
The candidate got just $1,150 of PAC money, $1,000 of which came from State Rep. Paul Costa. The rest was given by 2015 Philadelphia City Council candidate Andrew Stober.
Expenditures
The campaign's expenditures have mostly been on campaign facilities, events, staff payroll and ads.
Fetterman paid Acres NYC, a content development firm, $25,517 to produce his campaign ads. Additionally, like all Democratic campaigns, they're paying $2,250 to NGP Van for access to the party's database.
Finally, the Fetterman team spent $50,000 for digital ads from 270 Strategies.