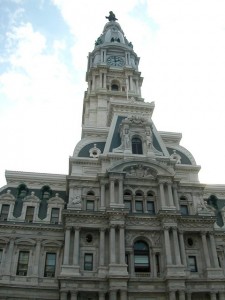 It begins…
The Committee of Seventy, a non-partisan organization established in 1904 for the purpose of combatting corruption in Philadelphia, released proposed ethics reforms for Philadelphia Mayoral Candidates yesterday, which Judge Nelson Diaz called "a good place to start the conversation and a positive first step towards a more ethical city government."
However, that's not all Diaz said.
The former Court of Common Pleas Judge seized the moment to take a few shots at his fellow competitors Jim Kenney and Anthony Williams in the process.
"Recent events have driven home the urgency of ethics reform," he stated. "In this campaign, we've seen Senator Williams find new and creative ways to flout our campaign finance laws. Meanwhile, Councilman Kenney holds a second job working for a company doing big business with the city, the details of which he refuses to reveal – all while taking city and state pensions to fund his run for office that will potentially allow him to 'double-dip' if elected. That kind of self-serving politics isn't worthy of Philadelphia, but it is unfortunately business as usual for these career politicians."
Newly-declared candidate Jim Kenney also weighed in against Williams, though Kenney focused on the financial contributions the State Senator has accepted.
"Over the last week, it has become increasingly clear that State Senator Williams is a single-issue candidate driven by the contributions from anonymous billionaires more concerned with making a profit than a quality school," Kenney Communications Director Lauren Hitt asserted.
"The Senator is supported by no fewer than four PACs with either implicit or explicit education privatization missions. And, on the same day it was revealed that Williams accepted $7,000 from a PAC associated with PSP, the Senator came out in support of PSP's $25 million 'gift,' which has almost as many strings attached as these pro-voucher billionaires have attached to Anthony Williams himself," she said.
Stay tuned, there are three months left and things are bound to get uglier.