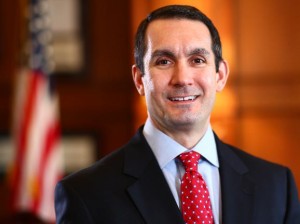 The Department of the Auditor General is too often ignored by the media and the public at large.
This problem obviously becomes exasperated when the State Treasurer and Attorney General are going through their own crises.
Nonetheless, the post is still an important one. As the title, suggests he or she audits all the state agencies, schools, governments, pensions and tax returns to find inefficiencies or illegalities.
It can also be an avenue to higher office as past occupants Bob Casey Sr. and Jr. eventually became a Governor and Senator respectively.
Given all this, we thought it would be appropriate to ask whether or not you approve of the job our current Auditor General, Eugene DePasquale, is doing.
So dear readers, what do you think?
Do you Approve or Disapprove of Auditor General Eugene DePasquale's overall job performance?
Approve (78%)
Disapprove (22%)

Loading ...