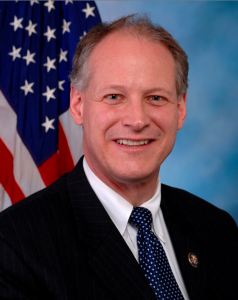 "I call on Congressman Critz to join me in endorsing Governor Romney for president," said Keith Rothfus, the GOP's 12th district candidate, in a press release.
Rothfus has accused Rep. Mark Critz (D-Cambria) of trying to run from a liberal voting record and ties with the President in order to win re-election, and has therefore called on the incumbent to essentially renounce party ties by endorsing the presumptive Republican presidential nominee.
"Since we know Congressman Critz voted with Nancy Pelosi's leadership 95 percent of the time and has sided with President Obama 70 percent of the time, deciding to join me may look a bit hypocritical. But if you've been watching the Congressman's recent frantic attempts to run from his record and his allegiance with President Obama, it only seems like the next logical step."
Rothfus is, of course, talking about Critz's recent criticism of the President, as well as his decision to forego attending the DNC this year in order to campaign. While Rothfus is correct in his assertion that Critz is distancing himself from the party in some ways, Critz's is not necessarily the Democratic Party's poster child..
When his campaign Twitter account was confronted by the NRCC account two days ago, he was asked whether he would be voting to re-elect Obama in November.
"You vote with him almost 70 percent of the time already…" the tweet said.
The campaign quickly responded. "@NRCC and I vote nearly 60 percent of the time with John Boehner."
Critz has also criticized some of Obama's policies, specifically opposition to the Keystone XL pipeline and coal regulations, among other issues that go against Critz's pro-life, pro-gun beliefs. Critz also claims that, had he been in office at the time Obamacare was brought to the floor, he would have voted against it.
This is perhaps one of the strongest points Rothfus makes; despite saying he is anti-Obamacare, Critz has voted 20 times against efforts to repeal the law or weaken some of its parts.
Still, the Critz campaign said they are not hiding behind the Congressman's voting record or his decision to skip the DNC. In fact, they have been very forthcoming as to why: associating with the President is a liability in the district.
While Obama won Pa. by over 10 points in 2008, he lost the 12th district by more than nine: 54 to 45 percent in McCain's favor. In addition, the newly drawn district favors the GOP by six points on a generic ballot, so Critz has to fight hard in order to maintain his lead over his Republican challenger.
Critz spokesman Mike Mikus said that Critz focuses on his constituents' needs before partisan politics.
"This latest release shows that Keith Rothfus simply doesn't get Western Pennsylvanians. The people here want a Congressman who will fight for jobs for the region instead of carrying the water of any President or leader in Congress."
Mikus emphasized Critz's work to eliminate tax breaks for companies that ship jobs overseas and fight for tax breaks and deregulation to benefit small businesses.
"It is not surprising that Keith Rothfus would issue a press release like this because all he understands is Tea Party partisan politics," Mikus said. "No seeking common ground, no compromise, always putting the people last."