Former President Donald Trump endorses a candidate for U.S. Senate, Gov. Tom Wolf scores a win for his climate change plans, plus a GOP candidate in a swing county makes headlines for the wrong reasons. All of that and more are in this week's Ups and Downs.
Every week PoliticsPA sends an exclusive extra Up or Down to Playbook subscribers. See who gets the extra up or down next week: sign up here.
Sean Parnell. The Army veteran, author, and former congressional candidate who is running for U.S. Senate received an important endorsement for a GOP primary this week. Former President Donald Trump announced his support for Parnell's Senate campaign. Trump pointed to Parnell's military service in the endorsement, while also saying the GOP Senate hopeful will fight for "Election Integrity, Strong Borders, our Second Amendment, Energy Jobs, and so much more." It is unclear how Trump's endorsement could play in 2022's general election, but with the former president's approval rating remaining high in the GOP, it will likely help Parnell in his quest for the party nomination. 
Tom Wolf. The Governor scored a win for his climate change plans. The Associated Press reports that the Independent Regulatory Review Commission voted 3-2 in favor of "the plan to impose a price on carbon dioxide emissions from fossil fuel-fired power plants in Pennsylvania." The AP describes the vote as the "last regulatory hurdle" for Wolf's plans to fight climate change. 
Steve Lynch. A GOP candidate in a swing county made headlines in the commonwealth and beyond for the wrong reasons this week. Lynch, a Republican hopeful for Northampton County Executive, made a speech during a rally in Harrisburg where he said "he would confront pro-mask school board members with "20 strong men" and deliver them an ultimatum — get out or get removed," according to the Allentown Morning Call.
Teddy Daniels. In the effort of getting the message out to GOP voters, joining Tucker Carlson on Fox News for an interview is certainly one of the most sought-after places to promote your candidacy. Daniels, an Afghanistan War veteran who is running for the GOP nomination for the 8th Congressional district for the second consecutive cycle, joined Fox Nation's Tucker Carlson Today to discuss his thoughts on the recent events in Afghanistan.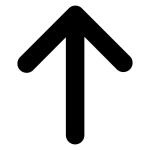 Dawn Stensland. TalkRadio 1210 WPHT in Philadelphia has a new talk-show host. It was announced this week that Stensland will be hosting a program weekdays on 1210 WPHT from 10 AM -12 PM.
TWEET OF THE WEEK
Not again… https://t.co/hufSdWmQ46

— Ryan Deto (@RyanDeto) September 1, 2021