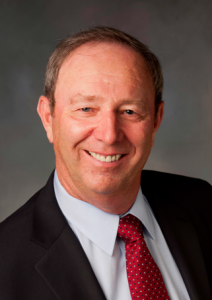 Tom Smith's Senate campaign today released internal polling results which show their candidate with a strong lead: 29 percent to Sam Rohrer's 14 percent, with Steve Welch in third at 9 percent.
"These results are further evidence that Tom Smith has all the momentum in this race," said GOP pollster John McLaughlin. "With the clock running down to primary day, there is little opportunity for the opposition to catch Tom Smith."
The full tally showed a healthy 39 percent of Republicans undecided less than two weeks from election day:
Tom Smith – 29%
Sam Rohrer – 14%
Steve Welch – 9%
David Christian – 7%
Marc Scaringi – 2%
Undecided – 39%
As with any internal polling, this should be taken with a grain of salt. Campaigns typically release their numbers for one of two reasons: to demonstrate viability or boost fundraising (or both).
In this case, the aim might be to deter prospective donors to his opponents.
Here is the pollster's methodology:
This survey of political attitudes was conducted among 600 likely Republican primary voters in Pennsylvania between Monday April 9 and Wednesday April 11, 2012. All interviews were conducted by professional interviewers via telephone. Interview selection was random within predetermined units. These units were structured to statistically correlate with actual voter distributions in statewide Republican primaries. The accuracy of this survey of 600 likely Republican primary voters is +/-4.0% at a 95% confidence interval.
Smith is a former coal company owner from Armstrong County. He's been airing TV ads since December. Rohrer is a former state Rep. from Berks County. Welch is an entrepreneur from Chester County who was endorsed by the Pa. Republican Party.
David Christian is a businessman and veterans advocate from Bucks County; Scaringi is an attorney from Cumberland County.
The five men are vying to face Sen. Bob Casey.