"Whatever it Takes" to Beat Holden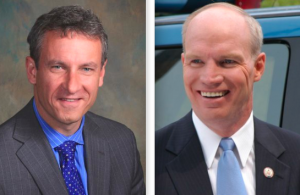 The Super PAC Campaign for Primary Accountability will spend "whatever it takes," to defeat Rep. Tim Holden, a spokesman for the group told PoliticsPA today.
"We're planning on spending whatever it takes to get the job done," said Curtis Ellis.
The group had previously said it would spend $200K in the race, and has shelled out about $130,000 so far – much of it to air this television ad.
The news comes just hours after the League of Conservation Voters announced it would spend $230,000 on an anti-Holden TV ad. Blue America PAC is also spending tens of thousands of dollars on anti-Holden billboards in the district.
The progressive group Moveon.org announced today that it was backing Holden's challenger, Lackawanna County attorney Matt Cartwright. Their support comes with grassroots organization, their release said.
"Matt is a strong supporter of fair taxes, which means making sure corporations pay their fair share instead of receiving 'job stimulating tax breaks' at the expense of the workers they have been laying off," said April, a MoveOn member from Easton.
Ellis also said that the PAC has stopped airing ads in the 18th congressional district, where Rep. Tim Murphy appears to have a comfortable lead over primary challenger Evan Feinberg.