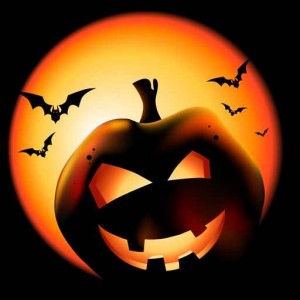 Better late than never. All the major GOP players and President Obama's campaign are coming to a TV near you for the last week of the election. Good morning politicos, Happy Halloween. We're back from Sandy, and here's the buzz.
Romney Campaign Makes TV Play for PA: Mitt Romney's television ads  will soon be on television in Pennsylvania, his campaign confirmed Tuesday. Updated: the ad hammers Obama on coal. Updated with the ad.
Inquirer Poll: Kane 49, Freed 29: Democratic Attorney General hopeful Kathleen has a commanding lead over Republican opponent Dave Freed. The Philadelphia Inquirer poll was conducted after Kane began her fall TV ads but before Freed's did.
NRCC Ad: Critz is 'Not on Our Side' (Watch Video): The NRCC launched it's closing ad in PA-12, knocking Congressman Mark Critz for flip-flopping (again).
Newspaper Endorsements Open Thread: It's that time of year. Newspapers around Pa. are backing candidates. Here's PoliticsPA's running list of endorsements in statewide and congressional races.
Legislative Election Updates
SD-13: The Lancaster papers have a look at the race between Sen. Lloyd Smucker (R-Lanc) and Dem challenger Tom O'Brien.
SD-29: Dem Tim Seip (former state Rep.) won the backing of the Pocono Record over Sen. Dave Argall (R-Schuylkill). "In the race for Pennsylvania's 29th Senate seat, the Pocono Record recommends Democratic challenger Tim Seip for one simple reason. Seip has a better plan to curb spiraling school taxes."
SD-49: Environmental group of Conservation Voters of PA (CVPA) and LGBT rights group Equality Pennsylvania both backed Dem Sean Wiley.
HD-29: The Courier Times has endorsed Rep. Bernie O'Neill (R-Bucks) for a sixth term. He faces retired police officer Dem. Brian Munroe. "Bernie O'Neill deserves a sixth term, and we offer him our endorsement with the charge to continue working as a strong advocate for public education and special ed in particular."
HD-59: From the Tribune-Review: Former Westmoreland County League of Women Voters President Harriet Ellenberger is facing an uphill battle to try to upset two-term Republican state Rep. Mike Reese (R-Westmoreland) in a district that has elected a Republican for 36 years, despite Democrats holding a slight voter registration edge over Republicans."
HD-60: Jo Ellen Bowman, the Dem challenging Rep. Jeff Pyle (R-Armstrong), pulled in endorsements from 4 local officials: Ford City Councilwoman Kim Bish, Ford City Council President Louis Vergari, Ford Cliff Council President Paul Kijowski, and Manorville Council Vice President Daniel Cornman.
HD-119: Rick Arnold, the Republican challenging Rep. Gerald Mullery (D-Luzerne), has the cure for the "Harrisburg Flu": this clever radio ad. It's a playful spot that follows up on the primary election prowess of Bob Harper Productions.
HD-171: The Centre Daily Times has endorsed Rep. Kerry Benninghoff (R-Centre). He faces off against Dem. Christopher Lee. "It is Benninghoff's experience and seniority in Harrisburg that make him the more attractive candidate. Benninghoff characterized himself as a legislator who 'gets things done.' We urge him to find ways to get things done by working with colleagues from both parties and with organizations across his district. Although we do not agree with Benninghoff on all issues, returning him to Harrisburg for a ninth term is the best option for residents of the 171st District."
HD-189: Rep. Rosemary Brown (R-Monroe) squared off against Democratic challenger Liz Forrest (D-Pike) in a heated debate. The Pocono Record has the coverage.
Statewide
Morning Call: Romney camp targeting Pa in final days
Pennsylvania Independent: State to extend absentee ballot deadline
Capitolwire: OFF THE FLOOR: In State Senate tilts, somebody needs to fire their pollster
Capitolwire: Biz lobby concerned AG candidate Kane would imitate Spitzer on consumer protection
Capitolwire: AG candidates say bad pension investments, continued mortgage fraud worthy of inquiry
Capitolwire: Teplitz says he 'doesn't want' a commuter tax he also says 'is on the table' for leverage
Centre Daily Times: Sandy upends final week of presidential race
Philly
The Inquirer: Romney and Obama spend big on last-minute Pa. ads
The Inquirer: Romney backers buying ads in Pennsylvania
Philly Clout: PA back on the presidential map with one week to go
SEPA
Pottstown Mercury: Q&A with Manan Trivedi, U.S. 6th Congressional District candidate
Pottstown Mercury: Q&A with Rep. Jim Gerlach
Pittsburgh
Tribune Review: Judge: Absentee ballots submitted before end of Election Day will be counted
Tribune Review: Pa. finally gets some campaign ad money
Tribune Review: In 59th District, Dem activist Ellenberger aims to upset GOP's Reese
Pittsburgh Post-Gazette: Disastrous storms can have impact on race for president
Pittsburgh Post-Gazette: Pittsburgh may expand emergency alerts
Pittsburgh Post-Gazette: Allegheny County receives absentee ballot extension
Pittsburgh Post-Gazette: Corbett extends deadline for absentee ballots in some counties
Pittsburgh Post-Gazette: Former Hershey Trust official gives $100K to AG candidate
Pittsburgh Post-Gazette: Rove, Morris PACs come to Pa
Pittsburgh Post-Gazette: Obama's two Pa ads up
Pittsburgh Post-Gazette: Two new GOP spots in PA12
Pittsburgh Post-Gazette: Romney camp ads in Pa too
Pittsburgh Post-Gazette: Rove SuperPAC may come to Pa too
KDKA: Superstorm Sandy Could Impact Presidential Election
KDKA: Race Close Between Casey, Smith
Southwest
Beaver County Times: Absentee voter deadline extended
Johnstown Tribune-Democrat: Officials work to avoid voter glitches
NEPA
The Times Leader: Biden drops visit to area because of huge storm
Times-Tribune: Absentee application deadline extended to tomorrow
Citizens Voice: Newcomer Kaufer, Mundy fight for seat
Citizens Voice: Carroll, O'Connor ready for Round 2
North By Northwest
Williamsport Sun Gazette: Local Political Forum Cancelled by Storm
Campaign '12 Blog: Wiley picks up endorsement
South Central
Harrisburg Patriot News: Presidential campaigns to start raining TV ads on Pennsylvania
Harrisburg Patriot News: Absentee ballot requests due today in Dauphin, later this week in other counties
Lancaster Intelligencer/Era: Smucker, O'Brien disagree
Lancaster Intelligencer/Era: Campaigning resumes as Storm Ebbs
Lehigh Valley
Morning Call: Election officials readying plans for dealing with Sandy aftermath
Morning Call: Political newcomers vie for second Lehigh Valley congressional seat
Morning Call: Pa. House candidates talk property taxes and what to do about them
Opinion
Tribune Review: Hurricane Benghazi: A full-blown scandal
Tribune Review: Act 47 worked; It's time to move on
Harrisburg Patriot News: Another political blunder about rape victims
York Daily Record: Our take: John Maher for auditor general
Reading Eagle: Legislature hands city one more revitalization weapon
The Inquirer: Inquirer Editorial: City's ballot questions need to be studied closely
The Intelligencer: For president: Barack Obama
The Intelligencer: Schwartz the choice in 13th District
York Daily Record: Our take: John Maher for auditor general
Lancaster Intelligencer/Era: Vaughan for Pa. treasurer
The Times-Tribune: Uninspiring race in 10th
The Times-Tribune: Barletta in 11th District
Blogs
Keystone Politics: Fitzpatrick still in hock to big pigment
Keystone Politics: Freedomworks fails in twelfth district
Keystone Politics: PA Bill Punishing Poor Women For Having Kids: Part of A National Trend
Keystone Politics: Humane Pa endorses Spicka over puppy-photoshopping Kauffmen
Liberty Blog: General motors is a good way to keep production jobs in America
Liberty Blog: School district bankruptcy and Harrisburg debt
Liberty Blog: Debt per person bankruptcy and Harrisburg debt
Liberty Blog: Where the candidates stand on women and jobs