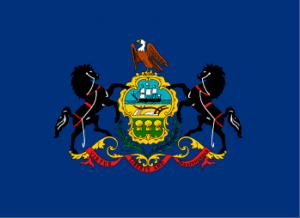 Smucker will run for Congress, the Kane hearings begin and there's finally hope for a budget deal. Good morning politicos, here's the Buzz!
BREAKING: PA-16: Lloyd Smucker Announces Congressional Campaign: The State Senator will seek to replace retiring Congressman Joe Pitts.
Senate Committee Begins Kane Hearings: The panel will hold their first hearing today in their process to determine whether the Attorney General should be removed from office.
PA-BGT: Will Harrisburg Come Together for Thanksgiving?: A budget deal could be on the horizon.
John Oliver Points Out Obstacles Ex-Cons Face in PA (VIDEO): On Last Week Tonight, John Oliver mentioned Pennsylvania is his critique of America's criminal justice system.
PA-Sen: Sestak Touts Service Record (VIDEO): U.S. Army Sgt. Pisey Tan praises Sestak for helping him at every step.
PA-Sen: Fetterman Highlights Braddock in New Web Series (VIDEO): The Braddock Mayor seeks to emphasize his city's accomplishments in new videos.
Rubio Gaining Support in Philly: The GOP Presidential candidate is pulling in some influential backers and some serious dough.
Statewide
StateImpactPA: Pipeline Critics, Encouraged by Keystone Decision, Call for Halt to Mariner East 2
PLS Reporter: VIDEO: Wolf's press secretary talks education funding and budget framework
PLS Reporter: House leaders discuss tentative budget framework details
PLS Reporter: Gov. Wolf on budget: "I think we're almost there"
PLS Reporter: Senate's Kane Committee hears from district attorneys on impact of AG's license suspension, parallels in office function
PA Independent: Pennsylvania joins states looking to tax and regulate daily fantasy sports
Capitolwire: 'Tentative' framework emerges in budget negotiations
Capitolwire: DAs testify at Senate panel investigating Kane
Capitolwire: Administration, Legislature united behind Commonwealth Court decision to dismiss education adequacy lawsuit
Capitolwire: POINT OF ORDER I: Many in Pa. with Obamacare insurance are in for more changes, potentially higher premiums
Capitolwire: POINT OF ORDER II: A closer look at expected insurance changes coming for federal exchange customers in PA
Philadelphia
The Big Tent: Ad rips network for excluding Graham for GOP debates
WHYY Newsworks: Cybers appealing funding cuts in Chester Upland district
WHYY Newsworks: DAstell Pa. Senate panel they need law license for most duties
WHYY Newsworks: GOP presidential candidates should be early birds in Pa.
WHYY Newsworks: Montco can no longer pick up slack during Pa. budget impasse
Inquirer: Christie vetoes changes to N.J. voting laws
Inquirer: A breakthrough in Pa.'s budget stalemate?
Philadelphia Business Journal: Rubio gaining support in Philadelphia
Philadelphia Business Journal: 'Chip' Fattah Jr., son of Congressman Chaka Fattah, convicted on fraud charges
SEPA
Daily Local News: Pennsylvania budget talks draws senators into private meeting
Delco Daily Times: Cole announces intention to run against Davidson in 164th
Bucks County Courier Times: Budget impasse hits area's most vulnerable
Bucks County Courier Times: Warminster's preliminary budget won't raise taxes
Pittsburgh
WESA: Wiretap Laws Complicate Deployment Of Body Cameras To Pittsburgh Police Officers
WESA: What Does The Changing PA Supreme Court Mean For Education Funding, Charter Schools?
WESA: Pittsburgh Mayor Places City Budget In Council's Hands
Pittsburgh Business Times: Alpha Natural Resources asks to drop benefits for more than 4,500 miners
Post-Gazette: What's in Mayor Peduto's 2016 operating budget for Pittsburgh?
Post-Gazette: 3 DAs in Pa. criticize Kane, say they couldn't function with suspended law license
Post-Gazette: Legislators rethink how Pennsylvania judges are elected
Tribune Review: Pa. Senate panel to begin review of AG Kane's abilities
Tribune Review: Bethel Park council approves tax hike for 2016
Southwest
Altoona Mirror: Homeless shelter to cost up to $2M
Altoona Mirror: Financial aid strapping families
Observer-Reporter: Provisional ballots now a factor in commissioners race
Observer-Reporter: Emerald Mine closing prompts Franklin Township to decrease spending
Beaver County Times: Capitol Hill paper puts U.S. Sen. Pat Toomey on most vulnerable list
Johnstown Tribune-Democrat: Wolf honors newly identified remains of Korean War soldier
NEPA
Times Leader: Pennsylvania proposes tighter vaccination rules for school students
Times Leader: The beginning of the end? Special Senate panel begins considering fate of embattled AG Kathleen Kane
Times Leader: Wilkes-Barre VA Medical Center Director Dr. William Adelman leaving that position
Times Leader: Wilkes-Barre City Council will hold public meeting on Mayor Leighton's proposed $51.5 million budget
Times-Tribune: Schools have varying ideas on keeping drug OD antidote in nurses' offices
Citizens' Voice: County ordered to justify public defender funding
Citizens' Voice: DEP revives justice office
Standard Speaker: DOT will not recommend truck weight increase
South Central
Harrisburg Patriot News: Discrepancy between party lines on budget agreement
Harrisburg Patriot News: State budget outline
Morning Call: Local DA's testify in Kane case
Morning Call: Bangor School Area agrees to settlement for discrimination claims
Morning Call: Sen. Casey supports bill to delay veterans receiving benefits
Reading Eagle: Republicans make progress on budget deal
Reading Eagle: DA John Adams testifies in Kane case
Lehigh Valley
York Daily Record: York judges do not have time each case requires
York Dispatch: Local Senator to run for Congress
York Dispatch: Sen. Scott Wagner on Commissioner Chris Reilly's campaign
North by Northwest
Centre Daily Times: Local district judge resigns
Centre Daily Times: Route 144 has been reopened
Williamsport Sun Gazette: Tax hike for DuBoistown
Williamsport Sun Gazette: Ford reaches agreement with Union
Opinion
Philly.com: Bush has thoughtful plan to replace Obamacare
Delco Daily Times: Democrats still have long haul in Delco politics
Post-Gazette: Price of patriotism: Taxpayers shouldn't pay for pro sports tributes
Tribune Review: Keystone XL politics: Kaboom
Altoona Mirror: Rift among Catholics will take time to heal
Observer-Reporter: Close elections show every vote does matter
Times-Tribune: Still committed to unfair taxes
Patriot-News: One more lost soldier will be home for this Veterans Day remembrance
Blogs
Commonwealth Foundation: A Stealth Tax Increase?
Commonwealth Foundation: Drop the "Phoney Baloney" Liquor Reform
2 Political Junkies: The Trib's Colin McNickle misunderstand the terms "Orwellian" and "Climate Change" as he "informs" his readership
Citified: Philly's rich areas are getting even richer