Here's who started the year off on the right foot, and who'd like another fresh start.
And don't miss PoliticsPA's list of the Best and Worst Campaign Ads of 2012!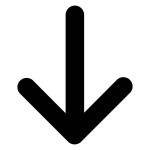 Tom Corbett. Our first reaction to the Governor's decision to sue the NCAA over Penn State sanction was that it was an interesting move and could throw off incoming Attorney General Kathleen Kane. But other observers were far less complimentary. A stream of them have decried the move as an attempt to politicize the situation. Given the fact that Sandusky and PSU have been nothing but toxic for Corbett for over a year, this is starting to look more and more like an unforced error. Editorial boards from the New York Times to the Pittsburgh Tribune Review are sounding off.
Bill O'Brien. Speaking of Penn State, there has been no surplus of good news on or off the field over the past year. O'Brien, the coach who lead PSU to a surprisingly strong 8-4 record this season, is an exception. And after flirting with a return to the NFL, O'Brien has decided to stay in State College next season.
Pat Toomey. The Senator and consummate policy wonk landed a plum committee assignment this week: Finance. It's the place where the chamber will build tax reform and a great perch for the Senate GOP's best number cruncher. Hopefully Sen. Casey will soon join him.
.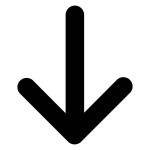 PA Dems & PAGOP. Of all the winter weekends to choose from, the parties had to go and schedule their state committee meetings on the same one! Dems and Republicans from around the Commonwealth will journey to south central Pa. on Feb. 8 and 9, Dems in Hershey, the GOP in Harrisburg. Spoiler alert: Dems will talk about their sweep of statewide races, Republicans about expanding their congressional delegation and holding the line in the state house.
Jason Altmire. Former – we're still getting used to that – former Congressman Jason Altmire extended a bit of good will to Keith Rothfus, the man he defeated in 2010 but will take his spot in the House. "Congressman Keith Rothfus, here is the baton. Run with it! Good luck in serving the people of Western Pennsylvania," he tweeted. He also enjoyed a good appearance on Fox News' Your World with Neil Cavuto that can only be described as a love fest.
Tweet of the Week
Sometimes it's tough to choose a tweet of the week. This is not one of those times. Remember the Iron Sheik? He offered these words after Corbett's NCAA lawsuit press conference:
the @governorcorbett if you want to be the man or the big time jabroni you get in ring with the legend Iron Sheik otherwise you are jabroni

— The Iron Sheik (@the_ironsheik) January 2, 2013
"Jabroni," from Urban Dictionary: "A wrestler with no shtick, no costume, and a lame name like 'John Evans,' going up against a real wrestler like 'Hulk Hogan' or 'The Rock.' A jabroni may get in a couple good moves, may even get into a 'near-pin' situation, but will ultimately lose."
PS. If ever you spot a good candidate for our tweet of the week, please let us know!
Facebook Post of the Week:
While lawmakers spent their New Years Day being sworn in in Harrisburg, Gov. Corbett was living the life at the Mummers Parade in Philly.