The people who make democracy work, a good rating, an endorsement, and Christie going after Philly again. See who made this week's Ups & Downs!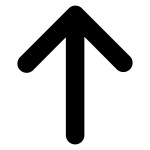 Petition Circulators.  You are the people who make democracy work. May God speed you on your journey. Here's our list of petition tips and anecdotes to keep you warm on those cold door-knocking days. And if you have tips to stories, please share.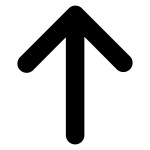 Bob Casey. Senator Bob Casey gets a second up arrow in a row.  Media coverage of his new found affinity for Twitter, and Larry Sabato rating his seat as "Likely D" always help a campaign.    

Seth Williams. The Philadelphia District Attorney had to end his re-election bid this week amid ethics complaints and questions about him accepting gifts while in office. Media gaggled outside his home this week expecting an FBI indictment.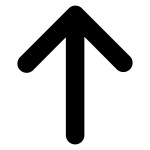 Todd Eagen.  In the hotly contested race for the Democratic endorsement for Commonwealth Court, Eagen won his endorsement on the first ballot. He was the only CC primary hopeful to emerge from the room with the party's backing.

Chris Christie. The New Jersey Governor continues to add to the list of reasons why Philadelphians do not like him.  The latest strike is a hit against the Phillies, their fans and Citizens Bank Park.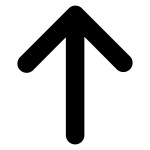 Pipelines. The Mariner East 2 pipeline was approved this week by DEP, following months of hearings that featured hundreds of people – opponents and supporters. The DEP also granted water quality permits for the PennEast pipeline. The approvals came from the state, not the feds, but it matches a favorable national climate for these types of projects. Environmental groups are pushing back.

PA Congressional delegation. In 2009, Sen. Arlen Specter kept his cool in the first angry town hall meeting of the Tea Party wave. He earned the respect of critics and supporters for facing the fire. Democratic incumbents who dismissed constituents as being paid, astro-turf, out-of-towners paid for their mistake the next year. Now the shoe is on the other foot, and members of the PA delegation are dismissing critics, pretending digital or telephone town halls are the real thing, or dodging town halls altogether.  
Bonus Up/Down: Every week, PoliticsPA will be including a bonus up or down, that is exclusive to Playbook email subscribers.  To sign up to see the bonus arrow click here.
The tweet of the week goes to the Liddell Group for their observation on the weird campaign kick-off that was really a retirement announcement:
Are we sure this entire #campaign kickoff/retirement rally isn't a storyline straight out of #ParksAndRec? #LehighCoExec #PAPolitics https://t.co/y1YBOMhlP8

— The Liddell Group (@TheLiddellGroup) February 14, 2017