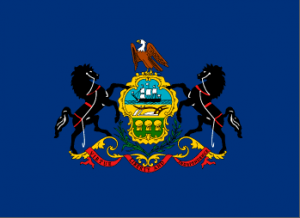 Gabbard speaks to the Progressive Summit, Facebook studies Toomey's campaign, and the Ups & Downs from the week that was.  Good morning politicos, here's the Playbook!
Tulsi Gabbard Talks Resistance to Pennsylvania Progressives: Keynoting the Keystone Progressive Summit, the Hawaii Congresswoman talked about resisting to President Trump's agenda but cautioned against blanket obstruction.
Pat Toomey: Facebook Case Study: Facebook wants to convince campaigns to spend more on social media, and the site is using Pat Toomey's 2016 Senate campaign to do it.
Keystone Progressive Summit Preview: The Keystone Progressive Summit is gathering this weekend for the first time under President Trump. The progressive movement is looking looking for direction, and this gathering will show where its first moves will be.
2/17 Ups & Downs: The people who make democracy work, a good rating, an endorsement, and Christie going after Philly again. See who made this week's Ups & Downs!
Statewide
Capitolwire: Wolf's corrections, parole merger proposal revived.  (2/20/2017)
StateImpact: Pennsylvania confirms first fracking-related earthquakes
Philadelphia
KYW: 'DeVos Doesn't Intend To Tear Apart Public Education': Toomey Defends His Support Of Education Secretary
Philadelphia Tribune: Wolf proposes slashing business tax credits in budget
Inquirer: Tariq El-Shabazz to announce run for DA
Inquirer: Is the GOP-controlled legislature picking on Philadelphia?
Inquirer: She helped convict Kathleen Kane. Now, former Bucks prosecutor hopes to bring change to the AG's office
SEPA
Bucks County Courier Times: In Abington, Gov. Wolf re-affirms opposition to abortion bill backed by Sen. Stewart Greenleaf
Bucks County Courier Times: Consultant to help with Council Rock schools redistricting
Bucks County Courier Times: Alleging spying, former Tullytown councilman prepares for borough officer testimony
Delco Times: Pipeline Standoff: Judge won't halt Sunoco Logistics construction plans; community foes vow to fight on
Pittsburgh
Tribune Review: Wolf could secure minimum wage hike, with big concessions
Tribune Review: New coal mine to bring 70 jobs or more to Pennsylvania
Tribune Review: Pittsburgh prison already shrinking as closing gets underway
Tribune Review: Fracking likely caused earthquakes in Lawrence County, environmental regulators say
Tribune Review: Trump voters take inventory after his first month in office
Post-Gazette: State health centers again on budget chopping block
Post-Gazette: State lawmakers looking at forced treatment as option to combat opioid crises
Post-Gazette: City, police union exchange insults after contract dustup
Post-Gazette: Is Pa.'s GOP-controlled legislature picking on overwhelmingly Democratic Philadelphia?
Pittsburgh Business Times: As stock surge, here are the U.S. companies — including a Pittsburgh company — trading at all-time highs
Pittsburgh Business Times: The most-active natural gas drillers in Pennsylvania
KDKA: Hundreds Opposed To Trump Policies March Downtown
City Paper: Members of Pittsburgh legal community call for resistance against Trump administration
Southwest
Beaver County Times: Despite similarities, Mariner East 2 and Shell pipelines won't impact each other
Beaver County Times: Bill would lift requirement for Pennsylvania school districts to advertise in local newspapers
Beaver County Times: Liquor stores open on some holidays now after law changed
Observer-Reporter: Buchanan, the one and only president born in Pennsylvania
Observer-Reporter: League of Women Voters to hold luncheon with lawmakers
Observer-Reporter: Benyak sues Cook over 'torture porn' ads
Altoona Mirror: Glass plans to run for Houtzdale court
Altoona Mirror: Pipeline proposal benefits unclear
Altoona Mirror: Shuster heading VA bill
Altoona Mirror: Former Altoona mayor pursuing spot on council
Johnstown Tribune-Democrat: Johnstown native Michael Novak dies: Author, diplomat and theologian counseled two popes, influenced world leaders
NEPA
Standard-Speaker: Cartwright bill helps students with sensory issues
Times Leader: Hundreds rally in Scranton against repeal of Affordable Care Act
Times Leader: Outdoors with Tom Venesky: NRA missing point on PGC vote
Times Leader: Capitol roundup: Bill would severely limit women's health care options, Wolf says
Times Leader: Barletta bill protects legal workers from illegal immigrant competition.
Times Tribune: Hundreds come together to show support for refugees in Scranton
Times Tribune: Report highlights gift-giving loopholes
Citizens Voice: Report shows gift-giving loopholes
Citizens Voice: Tough financial decisions ahead for W-B Area despite boost from Wolf's proposed budget
News Item: Mayor Milbrand's full statement cites police 'anger,' reiterates innocence
Pocono Record: Hunger-free by 2020
Pocono Record: More first-time candidates running than ever before
South Central
Patriot News: Why PA needs to pass the Right to  Try Act
Patriot News: Opponents to Atlantic Sunrise pipeline set to start enactment
Lancaster Online: New PA coal mine set to bring 70 jobs
Carlisle Sentinel: Sen. Eichelberger tackles education questions at town hall meeting
Lehigh Valley
Morning Call: PA prison shrinking as closing begins
Morning Call: Politics as Usual: Budget talks getting started
Reading Eagle: PA updates way to combat drug overdose information
Reading Eagle: Why the animosity against the president is not a new tradition
Reading Eagle: The Rundown: Casey, Toomey have enthusiasm gap on Supreme Court nominee
North by Northwest
Centre Daily Times: President Trump increases search for security  aide
Erie Times-News:  President Trump's supporter back him despite rocky first month
Opinion
Tribune Review: Wolf's fiscal window dressing
Easton Express-Times: Fee for Pa. state police coverage makes sense | Editorial
Inquirer: Baer: Gov. Wolf's costly consultant sure talks pretty
Ambler Gazette: EDITORIAL: With budget, Wolf starts to change tune
Bucks County Courier Times: Teaching about climate change
Delco Times: Editorial: On Presidents Day, a break from Trump mania
Patriot News: Don't worry about Michael Flynn's firing – worry about the leaks that led to it: Charlie Gerow
Patriot News: Trump's first 100 days might also be his last 100 days: Tony May
Inquirer: Inquirer Editorial: Guns, poverty equal violence
Inquirer: Commentary: The flawed logic of Trump's order on regulations