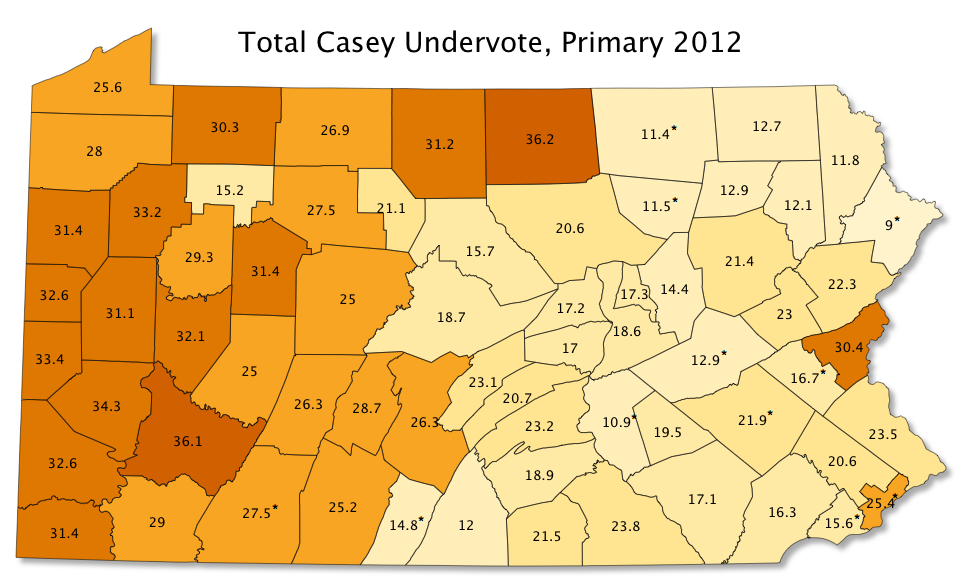 We present the latest in our informal series in which we map out PA's primary data. So far, we've taken a look a look at Barack Obama's undervote as well as Mitt Romney's primary performance.
Today, we look at the Democratic side of the U.S. Senate primary. Bob Casey lost nearly 20 percent of Democratic primary votes to Joe Vodvarka, a no-name spring manufacturer who raised less than $1,400.
The final total was 565,488 votes (80.9 percent) for Casey, 133,683 votes (19.1 percent) for Vodvarka.
It's not great news for an incumbent with name ID as high as Casey's to perform thusly. But given the fact that the Senator spent virtually no money in the primary either, it's not a serious problem for him, either.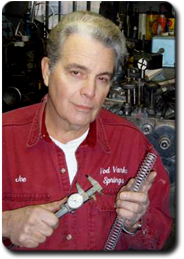 Vodvarka had one advantage: the words "Allegheny County" underneath his name on the ballot. As a result, his performance in western PA was much improved. And since Casey had no chance of losing, one can hypothesize sympathetic western PA voters throwing a bone to the underdog.
But is there more to the picture than just Vodvarka?
We also looked beyond Vodvarka and looked at Casey's total undervote. The map above shows the county-by-county percentages of Democrats who went to the polls and either cast a ballot against Casey, or declined to vote for him.
Vodvarka also attempted to get on the U.S. Senate ballot in 2010, but his petitions were successfully challenged by then-Rep. Joe Sestak. Vodvarka's website is still up and available.
*Raw Democratic vote totals were not available from counties on the map indicated with an asterisk. In such cases the undervote was calculated against numbers for the Attorney General primary, the individual contest with the highest vote total.
The map below shows Vodvarka's numbers.