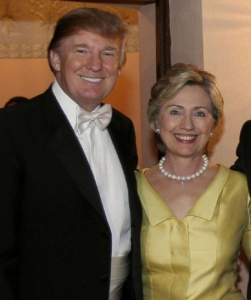 In the aftermath of our April primary, we asked our readers how they would vote in a Clinton-Trump presidential contest.
The former Secretary of State took that first survey with 55% of the vote.
Given that we've now reached the conventions stage of the campaign, it's the perfect time to ask this question again. We plan to periodically test the presidential and other races to see how voters' opinions do or do not change.
So how about it politicos? Who do you support?
If the Presidential Election Was Held Today, Who Would You Vote For?
Hillary Clinton (50%)
Donald Trump (50%)

Loading ...