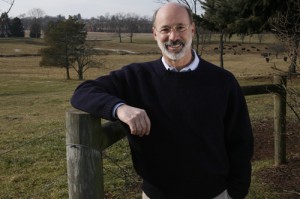 Governor-Elect Tom Wolf has plenty of problems to deal with come January.
But which one should he tackle first?
Perhaps Wolf's biggest campaign promise was a pledge to increase education spending. He also called for an extraction tax on the state's natural gas drillers.
Meanwhile, Republicans in the legislature are still pushing for pension reform and liquor privatization.
Ultimately, whichever issue the next Governor decides to take on first will say a lot about the rest of his term.
What Should Tom Wolf's First Priority as Governor Be?
An Extraction Tax on Natural Gas Drilling (35%)
Pension Reform (28%)
Increase Funding for Public Schools (18%)
Liquor Privatization (11%)
Something Else (9%)

Loading ...