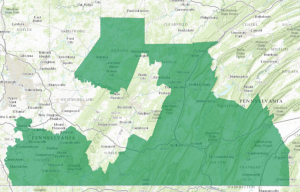 There will be a re-match this April.
Congressman Bill Shuster will once again try to fend off a primary challenge from Art Halvorson.
Rep. Shuster won in 2014 by a solid 53% to 35% margin but 2016 may have a different landscape.
The last few months Politico has published some damaging reports on Shuster's relationship with an airline lobbyist. Halvorson, of course, is looking to capitalize as much as possible on these pieces.
Shuster's critics believe he is now the most vulnerable he's ever been, although this seat has been held by either the incumbent or his father since 1973.
So, we leave the question up to you.
Who Do You Believe Will Be the GOP Nominee in PA-9?
Bill Shuster (70%)
Art Halvorson (30%)

Loading ...