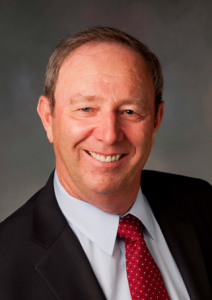 om Smith's latest internal poll shows the U.S. Senate hopeful a heavy favorite to win the primary on Tuesday. His numbers give him 35 percent of the vote, compared to 16 percent for Sam Rohrer and 10 percent for Steve Welch.
David Christian pulls in 5 percent; Marc Scaringi takes 3 percent. 31 percent of likely GOP voters are undecided.
It's a six-point boost for Smith from the internal poll he released last week.
"These results demonstrate a broad coalition of Republican voters moving to Smith," said Republican pollster John McLaughlin. "Tom is now winning across the state in both the East and West and across the ideological spectrum among moderates and conservatives. With less than a week left, Tom Smith is well positioned to win the primary on Tuesday."
In a race of mostly unknowns, Smith has had the strongest and longest television presence. This week, he's outspending Welch by a margin of about 3 to 1. Rohrer is not on TV.
As always with internal polls, take it with a grain of salt. Campaigns most often release their numbers to prove viability and boost fundraising. In this case, the aim of making them public could be to deter last-minute support for Smith's opponents.
The pollster conducted live interviews with 700 likely Republican primary voters from April 15 – 17. Interview selection was random within predetermined units. These units were structured to statistically correlate with actual voter distributions in statewide Republican primaries. The accuracy of this survey of 700 likely Republican primary voters is +/-4.0 percent at a 95 percent confidence interval.
Smith is a former coal company owner from Armstrong County; Rohrer is a former state Rep. from Berks County; Welch is an entrepreneur from Chester County; Christian is a businessman and veterans advocate from Bucks County; Scaringi is an attorney from Cumberland County.
Here's how those numbers stack up against other recent polling.
Smith internal poll, April 12:
Smith: 29 percent
Rohrer: 14 percent
Welch: 9 percent
Christian: 7 percent
Scaringi: 2 percent
Undecided: 39 percent
Citizens United PAC* poll, March 29:
Smith: 25.7 percent
Rohrer: 17.9 percent
Christian: 4.3 percent
Welch: 2.2 percent
Scaringi: 1.7 percent
Undecided: 48.2 percent
*Note: The Citizens United PAC has endorsed Smith
Franklin & Marshall, March 28:
Smith: 9 percent
Rohrer: 7 percent
Christian:1 percent
Scaringi: 1 percent
Welch: 1 percent
Undecided: 81 percent
Public Policy Polling, March 14:
Rohrer: 25 percent
Smith: 13 percent
Christian: 11 percent
Scaringi: 8 percent
Welch: 3 percent