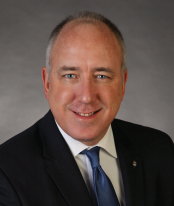 It is one of the bigger upsets of primary Election Night 2015.
Michael Wojcik will be the Democratic nominee for a seat on the PA Commonwealth Court.
Wojick, the Solicitor for Allegheny County, defeated attorney Todd Eagen who was endorsed by the Democratic Party at their winter meeting.
Eagen ran his own TV ad and even had Senator Bob Casey declare his support on the eve on the election, but it didn't make a difference.
With 99% of precincts in, Wojcik has 323,772 votes (53.54%) while Eagen has 280,972 (46.46%).
Republican nominee Paul Lalley ran unopposed.