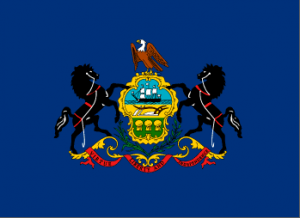 Our take-aways from election night, Evans gets help from Wolf and Kenney while Santarsiero leads in an internal poll. Good morning politicos, here's the Buzz!
Election Night 2015 Take-Aways: What did we learn?
PA-2: Evans to Receive PAC Help, Meets with Wolf and Kenney: The State Rep. and Congressional candidate is already securing support.
PA-8: Internal Poll: Santarsiero 36% Naughton 21%: The Santarsiero campaign released a survey showing them ahead in the Democratic primary.
Dem Chair Reacts to Last Night's Results: Newly elected PA Democratic Chairman Marcel Groen released an enthusiastic statement after Tuesday's contests.
PHL-15: Kenney Launches Transition Website: The next Mayor of Philadelphia is preparing to take office.
11/4 Morning Buzz: Election Results Edition: The Democrats sweep the judicial races, Reschenthaler wins the State Senate special election, Jim Kenney is elected the next Mayor of Philadelphia and so much more is included in our special post-Election edition of the Buzz!
Statewide
Capitolwire: Kane ordered to testify in Sandusky appeal proceeding
Capitolwire: Carson in a tie with Trump nationally for GOP presidential bid
PLSReporter: DEP, coal industry remain at odds over PA compliance with federal Clean Power Plan
PAIndependent: Campaign contributions provoke cries of crony capitalism in Martin Tower zoning fight
StateImpactPA: Poll finds voters still want new taxes on gas drillers
StateImpactPA: About 1400 parties seek to intervene in PennEast pipeline case
Philadelphia
Inquirer: Jurors still weighing fate of Chaka Fattah Jr.
Inquirer: Now it's Mayor-elect Kenney, and he's got plans – for police, pre-K, port…
Inquirer: Vote shows how Congress slowed rail safety plan
Inquirer: Big day for Kenney, bad for turnout
Heard in the Hall: Works continuing with My Brother's Keeper
WHYY Newsworks: Mayor-elect Kenney revisits school to reiterate plan for citywide pre-K
WHYY Newsworks: In Philly to back port development, Wolf addresses hardships of budget stalemate
KYW Newsradio: Mayor-Elect Jim Kenney Offers Broad Hint Of Who Next Police Commissioner Will Be
Philadelphia Business Journal: What Eagles QB Sam Bradford shells out for taxes
Philadelphia Business Journal: Defense Dept. paid Phillies $48K for patriotic events: Report
Philadelphia Business Journal: Pa. Turnpike has $33M in uncollected tolls
SEPA
Bucks Local News: Republicans Loughery and Martin win commissioners' majority by narrow margin; Marseglia returns to the board as minority member
Delco Daily Times: Call him Mayor Kirkland now
Bucks County Courier Times: Democrats say their message appealed to Warminster voters
Pottstown Mercury: Soul searching for Republicans after Democrat sweep in Montgomery County
Pottstown Mercury: Castor reflects on election defeat: Montco GOP 'at war with itself'
Pittsburgh
Tribune Review: Kraft laying off 2,600
Tribune Review: PA slots earn increased revenues
Tribune Review: Republican wins back State Senate seat
Tribune Review: Plum Board swept by Republicans
Post-Gazette: Precious metal vendors may see new annual fee
Southwest
Beaver County Times: Local rookies of the year
Beaver County Times: Republican wins Beaver County sheriff race
Beaver County Times: South Side Area School Board sees change
Observer-Reporter: Absentee ballot counting set for Thursday
Observer-Reporter: 182k new jobs in October
NEPA
Times Leader: New Swoyersville Council members
Times Leader: Mayor Leighton has advice for successor
Times Leader: Target closing 13 stores
Times-Tribune: New Scranton City Council
South Central
York Daily Record: Flannelly, Menges win Common Plea seats
York Daily Record: 2015 York County election results
York Daily Record: Incumbents out in Hellam Township
York Daily Record: Different reasons bring out York County voters
Lebanon Daily News: Election 2015: Townships: West Cornwall incumbent wins by a single vote
Lebanon Daily News: Voters return Lebanon County commissioners Jo Ellen Litz, Bill Ames and Bob Phillips
Lebanon Daily News: Judge Kline earns third 10-year term
Roxbury News: Election 2015 – Dauphin County Commissioner Campaign Reports
Harrisburg Patriot News: Rough, tattooed and Harvard-educated, small town Pa. mayor shakes up U.S. Senate race
Harrisburg Patriot News: Impact of Pa. Supreme Court election will be 'felt for the next 20 years'
Harrisburg Patriot News: Attorney General Kathleen Kane will appear before Jerry Sandusky appeals judge in closed session Thursday
Harrisburg Patriot News: Pennsylvanians cling to religion and faith as support for gay marriage and abortion rights grow
Harrisburg Patriot News: Harrisburg voters elect Democratic nominees for city council, school board
Lancaster Intelligencer/Era: Is Pennsylvania becoming more liberal?
Lancaster Intelligencer/Era: Federal budget deal averts worst of Medicare Part B premium hikes?
Lehigh Valley
Reading Eagle: Wally Scott elected mayor of Reading
Reading Eagle: Voters stay with incumbents in Berks County Commissioners race
Reading Eagle: 2 incumbents, GOP challenger win in Muhlenberg supervisors race
WFMZ: GOP wins two seats on Northampton County Council
Morning Call: Allentown residents weigh in on proposed tax increase
Morning Call: PA election winners and losers
Express Times: Phillipsburg mayor upset: Stephen Ellis unseats Harry Wyant Jr.
Express Times:  How many voters voted in Tuesday's off-year election?
North by Northwest
Centre Daily Times: Dems seize control of Centre County Board of Commissioners
Williamsport Sun Gazette: Campana tops mayor race
Williamsport Sun Gazette: Republicans perform strongly in South Williamsport, Muncy races
Erie Times-News: County Council delays vote on $30 million credit line
Erie Times-News: After long wait, Mead wins second judgeship
Erie Times-News: Millcreek voters reject study commission
Opinion
Harrisburg Patriot News: Both parties see positives in Tuesday's elections, but when will they govern at state level?: Editorial
Lancaster Intelligencer/Era: Supreme Court Justice Eakin's emails must be thoroughly reviewed by ethics board
Bucks County Courier Times: Revenge of the school boards?
Inquirer: Enter Kenney
Tribune Review: Did scandal determine the elections?
Tribune Review: Debt limit continues to rise
Blogs
Keystone Crossroads: What does the changing Pa. Supreme Court mean for education funding, charter schools?
Keystone Crossroads: Gridlocked: Wall Street more concerned about impasse effects on munis in Pa than Illinois
Keystone Crossroads: New judge picked for former Harrisburg mayor's trial
Citified: Philadelphia Voter Turnout Was Bad, But It Could Have Been Worse
Citified: Jim Kenney: I'll Keep Riding the Subway As Mayor
Citified: The Election's Biggest Winners & Losers
Commonwealth Foundation: Dear Kids, I'm with the Union