Republicans. This week a federal judge (all but) finished what the Pa. Supreme Court started when it remanded the redistricted Pa. House and Senate maps. To continue a push for a delayed election at this point  would have the optics of a naked power grab, and would severely damage their credibility (indeed, we're hearing now that some party leaders are telling folks to prepare for an April 24 primary). And with the 2001 maps in place during a presidential year, expect the GOP to cede back a chunk of the ground the gained in the state House last year – and maybe even parts of the state Senate.
State Rep. Bill DeWeese. The former Speaker's fall from grace has been spectacular. The once-dominant representative who led the charge for the Democrats in the state House several years is now a convicted criminal. Members of his own party are now calling for him to go. He should not wait until his sentencing to do the right thing and resign his seat.
.
.
Joe Scarnati. Last week we gave Sen. Scarnati a down for not having a Marcellus deal lined up in time for the budget. Oops. The deal got done and the law passed about an hour before the Guv took the dias in the House chamber. It ends a 3-4 year war of attrition over gas drilling.
.
.
.
.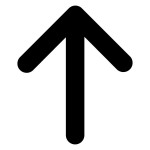 Bob Casey. Casey gets an up for sticking up for the Phillies going to bat with MLB Commish Bud Selig against a new Nats' ticket policy. Down here in DC, whiny Nationals fans (all 50 of them) are in a tizzy over the fact that every time the Phils come to town, Nationals Park turns in to Citizens Bank Park south. The losers started a policy that allows only credit cards linked to DC-area addresses to buy tickets because they're tired of being booed at home. Here's a better strategy, Nationals: stop sucking.
Bill Keller. State Rep. Keller's district was featured front and center in the Governor's budget address. He whooped on the House floor and deservedly so – the Governor is pushing for the Delaware River to be dredged, an action that would have implications for the Port of Philadelphia and be an economic boon to his district.
.
.
.
Kathryn Boockvar. The Democratic candidate in the 8th congressional district got a boost this week when EMILY's list announced it would support her campaign. She's now the top Democratic challenger in Pa. In a swing district where a candidate must advertise in the expensive Philadelphia media market, this is an essential fundraising boost – especially with groups like the Chamber of Commerce already airing TV ads on behalf of Fitzpatrick.
.
Tim Murphy. On a big local issue, the closing of the Air Force's 911th Reserve Base, Murphy took the lead – and got good press to boot. It looks now like the base is in the clear. On the other hand, his primary opponent Evan Feinberg continues his strong performance vis earned media. His RedState op-ed on Murphy and labor got #2 billing this morning, and this week he pulled in endorsements from FreedomWorks and the anti-union Associated Builders and Contractors of Western Pennsylvania.
Rick Santorum. All of a sudden, Pa's former Senator is the third most likely man to be President in January 2013. He swept all three primary contests this week in Colorado, Minnesota, and Missouri (no delegates assigned). His speech at CPAC went pretty well, too. And the biggest button for national conservatives this week is contraception and the Catholic Church? Manna from Heaven for Our Rick.