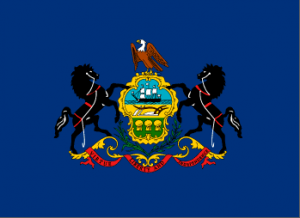 Schwartz embraces Obamacare, Arkoosh named a 'Game Changer' and Boyle and Leach each release new TV ads. Good morning politicos, here's the Buzz.
PA-Gov: Schwartz Appears on MSNBC With New ACA Ad: Schwartz led "The Last Word" Monday night to promote her new ad.
Lt. Gov.: Koplinski Financially Behind Competitors: Looking at this year's first quarter financial report, Brad Koplinski fails to measure up to the finances of other Lt. Gov. candidates.
PA-13: Arkoosh Named a 'Game Changer': The Women's Campaign Fund recognized the PA-13 candidate as a "game changer".
PA-13: Leach Debuts New Childhood Ad (Watch): The State Senator's new ad focuses on his childhood experiences in foster care.
PA-13: Boyle Begins TV Ad Campaign: The State Rep. launched his first advertisement today.
Reader Poll: Which Lt. Gov candidate will be the first on TV?: We ask which Democratic candidate for Lieutenant Governor will hit the airwaves first.
Reader Poll: Wolf Has Best TV Ads: Our latest poll shows readers think Tom Wolf has released the best TV ads.
Legislative Elections Update:
HD-4: Curt Smith, a Democratic candidate for state House in the 4th District, will stay on the ballot after surviving a petition challenge. Smith is expected to face state Rep. Curt Sonney (R-Erie).
HD-163: Sheet Metal Workers Local 19 endorsed Democrat Vince Rongione, candidate for the 163rd district of the Pennsylvania State House, over Republican candidate Jamie Santora. They are battling for the open seat left by Rep. Nick Micozzie's retirement.
Statewide
Capitolwire: PA trade missions yield to international conflict
Capitolwire: Election driving talk of natural gas tax, industry says
Capitolwire: Lawmakers renew focus on federal, state tax code reform
PA Independent: Bucking national trend, Schwartz bets big on her backing of Obamacare
PA Independent: The sticky statistic of statewide charter school performance in PA
Philadelphia
Daily News: Schwartz goes prime time
Inquirer: Leach and Boyle break out the TV ads
Inquirer: Leach, Boyle launch first TV ads in 13th Congressional District
Inquirer: Teachers union says parents want SRC to fold
Commonwealth Confidential: Corbett reports $200k in 2013 income, other candidates mixed on tax return release
PhillyClout: After pay raise, BRT picks up the pace
Philly.com: 2 neighborhoods cautiously explore improvement districts
Philly.com: Bon Jovi helps open low-income housing in Philly
SEPA
Courier-Times: Moody's issues 'negative outlook' for Bucks County
Courier-Times: New medical facility coming to Bensalem
Courier-Times: Bristol Twp. to pave 15 miles of roads
Montgomery Media: Montgomery County Controller's Office recalculating Parkhouse employee payouts
Montgomery Media: SEPTA secures funding for engineering of garage, Madison pedestrian bridge in Lansdale
Pittsburgh
Early Returns: Wolf stumps in Bloomfield
Early Returns: Readshaw ad scrutinized
Business Times: New reimbursement plan: 'Your medical team will see you now'
Tribune Review: Democrats consider Pittsburgh for 2016 convention
Tribune Review: Visiting Corbett stumps for education budget
Tribune Review: County, city leaders urge removal of Wilson Center's court-appointed receiver
Tribune Review: State-owned universities to learn about child-abuse prevention
Post-Gazette: Federal agency sues New Castle company on veteran's behalf
Post-Gazette: Pennsylvania denies 75 percent of welfare applicants
Southwest
Altoona Mirror: Airlines making offers to Blair, Cambria airports
Tribune Democrat: City Council target of complaints
Beaver County Times: Climate researcher: Don't let winter's cold fool you
Beaver County Times: Aliquippa police make changes to department
Beaver County Times: Nuke plants submit seismic evaluations to NRC
Beaver County Times: U.S. attorney forms work group to address opioid overdoses
Observer-Reporter: Southeastern Greene preliminary budget shows no tax increase
NEPA
News Item: Three bills introduced that will stop drones from spooking wildlife
Citizens Voice: Brominski calls for Lawton's resignation
Times Tribune: Scranton School District boundary changes proposed
Times Tribune: 'Big ideas' sought
Times Tribune: County officials: veterans targeted in scam
AP: Corbett reports $200K in 2013 income
South Central
Harrisburg Patriot News: Gov. Corbett asks federal judge to skip trial; uphold state ban on gay marriage
Harrisburg Patriot News: Schwartz Medicaid embrace part of 'extreme liberal agenda': Corbett campaign
Harrisburg Patriot News: Does a grim budget picture mean Republicans are reconsidering drillers' tax?: Tuesday Morning Coffee
York Dispatch: York County families, legislators attend forum on medical cannabis
Lancaster Intelligencer/Era: Voters agree: Pennsylvania needs a school funding formula
Lehigh Valley
Morning Call: Brown addresses budget woes, Cabinet picks in first town hall
Reading Eagle: Foes of natural gas industry rally outside DEP office in Muhlenberg Township for Earth Day
Reading Eagle: Kane to visit Berks County, take part in discussion about women in politics
Express Times: Northampton County might not hire a new director of court services
Express Times: State representatives to host senior fair in Allentown
North by Northwest
AP: Schwartz ad highlights her role in health-care law
Erie Times-News: New poll: Voters want more education funding
Williamsport Sun Gazette: Commissioners OK funds for public transit authority
Williamsport Sun Gazette: Muncy takes early step in upgrading water system
Williamsport Sun Gazette: Employment discrimination, sewage plant in week's votes
Opinion
Post-Gazette: Vexing texting: The state's distracted driving law is toothless
Altoona Mirror: Focus on military assistance
Inquirer: Inquirer Editorial: Money isn't everything
Daily News: DN Editorial: Penny unwise
Harrisburg Patriot News: Schwartz wraps herself in Affordable Care Act ahead of gubernatorial primary
Williamsport Sun Gazette: Don't overthink the slump in 2013 of gas industry
Blogs
Daily Kos: PA-Gov: I'm Proud to Defend Obamacare
Keystone Politics: We Still Need Diversity in Higher Education—Not Because It's Right, But Because the Economy Demands It
Keystone Politics: #PAGov: Obamacare Frenemy Allyson Schwartz Running on Obamacare Now
Lehigh Valley Ramblings: Bloodless Coup in Bethlehem Tp
Lehigh Valley Ramblings: Molovinsky to Run Against Harhart For State Rep