Gov. Tom Wolf announces his selection for Sec. of State, a pair of PA Republicans back raising the state's minimum wage to $10 an hour, plus a couple of Democratic committees in southeast PA don't endorse incumbents for reelection. All of that and more are in this week's Ups and Downs.
Every week PoliticsPA sends an exclusive extra Up or Down to Playbook subscribers. See who gets the extra up or down next week: sign up here.
Veronica Degraffenreid. Staying on the job. Gov. Tom Wolf announced that he has nominated acting Secretary of State Veronica Degraffenreid to serve as the next Secretary of the Commonwealth. Degraffenreid has served as the Acting Secretary since February when Sec. of State Kathy Boockvar resigned on Feb. 5.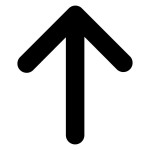 Minimum Wage Increase Supporters. While Democrats and Republicans aren't on the same page on what exactly the minimum wage should be in Pennsylvania, momentum appears to be increasing for boosting the state's current wage. PennLive reports that now two GOP state Senators, Dan Laughlin and Pat Browne, are proposing to introduce legislation that "seeks to raise the minimum wage to $10 an hour and permanently index it to inflation. They also propose setting the $2.83 an hour tipped wage rate at 40% of the minimum wage." Although Democrats in Pennsylvania have largely rallied around a gradual increase to $15 an hour, it appears that more lawmakers are calling for an increase from the current $7.25 wage. 
Larry Krasner. As the incumbent Philadelphia District Attorney campaigns for a second term, he will be doing so without the official endorsement from the city's Democratic committee. KYW Newsradio described it as a "highly unusual move" when the Philadelphia Democratic City Committee executive board did not endorse Krasner for reelection in the upcoming primary and instead elected to keep it as an open primary between the incumbent and challenger Carlos Vega. 
Chris Chermak. Republicans have selected their candidate in Northeast PA. In what is expected to be the closest watched special election in May, Republicans have nominated Lackawanna County Commissioner Chris Chermak for the state Senate's 22nd District. Chermak will face Democratic state Rep. Marty Flynn for the open seat that was vacated by state Sen. John Blake. 
Milt Warrell. According to the Bucks County Courier Times, the Bucks County Democratic Committee did not endorse incumbent Sheriff Milt Warrell, but instead is backing Mark Lomax. 
Chad Salsman. The Elmira Star-Gazette reports that Bradford County District Attorney Chad Salsman, who faces multiple accusations of sexual assault and other crimes, had his law license suspended by the Disciplinary Board of the Supreme Court of Pennsylvania. 
Gene Vittone. According to the Observer-Reporter, Washington County District Attorney Gene Vittone has been appointed to serve on the board of directors of the National District Attorneys Association (NDAA). Vittone, who is currently serving his third term as DA in Washington County, will serve as the PA state director on the NDAA board.   
Bob Morgan. From congressional staff to county appointment. The Wilkes-Barre Times Leader reports that Bob Morgan, who recently served as deputy chief of staff for Rep. Matt Cartwright (D-Lackawanna), has been hired as Luzerne County's new election director. He begins the position on April 5.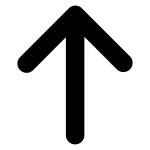 Rob Greene and Jack Stollsteimer. A pair of District Attorney's from opposite ends of the commonwealth have been tapped to serve on a statewide organization. The Delaware County Daily Times reports that Warren County District Attorney Rob Greene and Delaware County District Attorney Jack Stollsteimer have been elected to fill two vacancies on the Pennsylvania District Attorney's Institute's board of directors.  
Ted Christian. The longtime GOP adviser has been appointed to a new role. Philly Clout reports that Ted Christian, who served as former President Donald Trump's senior adviser for his 2016 and 2020 campaigns in PA, was appointed this week by Treasurer Stacy Garrity to serve on the Delaware River Port Authority.
TWEET OF THE WEEK
"Now it's time to rebuild." – Joe Biden

"Now it's time for complete shutdown." – @PACapEscalators pic.twitter.com/cZNlfNJAqO

— Jason Gottesman (@jggottesman) April 1, 2021