A Philadelphia Democrat is charged with stealing from her own charity, endorsements begin rolling in for the Auditor General's race, plus President Donald Trump taps a former Ridley Park councilman to serve in a new role in his administration. All of that and more are in this week's Ups and Downs. 
Every week PoliticsPA sends an exclusive extra Up or Down to Playbook subscribers. See who gets the extra up or down next week: sign up here.
Movita Johnson-Harrell. Another Philadelphia Democrat is charged with crimes. Johnson-Harrell, who won a special election for the state House's 190th District in March, will be resigning on Dec. 13 after being charged with theft, perjury, tampering with public records along with other crimes by the Attorney General's office. AG Josh Shapiro (D-PA) announced that Johnson-Harrell is being charged for stealing over $500,000 from her own nonprofit, which she created to "advocate, care, and fight to improve the quality of life for disenfranchised groups." Johnson-Harrell said that she was "saddened and dismayed by the nature of the allegations" and that she "vigorously disputes" most of it, although she announced her resignation date set for next Friday. Johnson-Harrell took over the vacant seat from former state Rep. Vanessa Lowery-Brown (D-Philadelphia) who represented the district since 2009 until she resigned after being sentenced on a bribery conviction. If you're in the mood for a good laugh, just remember that Governing Magazine published an article in September 2017 titled, "To Wipe Out Corruption, Look to Philadelphia" that lauded the city's recent track record "without corruption."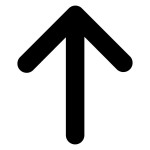 Michael Lamb, Christina Hartman, Nina Ahmad. The race for Auditor General is well underway in Pennsylvania and these Democrats seeking the office in 2020 have already racked up significant support. Pittsburgh City Controller Michael Lamb rolled out a list of endorsements from western Pennsylvania when he joined the race that included Reps. Mike Doyle and Conor Lamb, state Senate Minority Leader Jay Costa, state House Minority Leader Frank Dermody, Allegheny County Executive Rich Fitzgerald and more. On the other side of the state, Nina Ahmad, former Deputy Mayor of Philadelphia and one time Democratic candidate for Lt. Governor, has earned the support from many Philadelphia Democrats including incoming Philadelphia Sheriff Rochelle Bilal, state Sen. Tony Williams, state Reps. Jordan Harris and Joanna McClinton, plus Philadelphia City Councilman Kenyatta Johnson and more. Christina Hartman, a non-profit leader and former Lancaster County congressional candidate, is the most recent candidate to announce a list of supporters when on Thursday her campaign made public that former Gov. Ed Rendell, plus 44 other elected officials from 12 counties, including state Reps. Mary Jo Daley (D-Montgomery) and Mike Sturla (D-Lancaster), are backing her bid for Auditor General. 
Jake Towne. Although this may be a name you haven't seen in awhile, his name resurfaced recently for all of the wrong reasons. The one-time congressional candidate in 2010 was charged with perjury and other offenses over allegedly forging signatures on candidate petitions in the 2018 midterm elections, the Allentown Morning Call reports. He was released on unsecured bail. His 2018 bid for the 138th state House District as a Libertarian was also unsuccessful. 
Retired Navy Rear Admiral Kenneth Braithwaite. Not only is Pennsylvania slated to play an important role in the 2020 election, people from the keystone state continue to play a significant role in the current presidential administration. President Donald Trump tapped retired Navy Rear Admiral Kenneth Braithwaite, who currently serves as U.S. ambassador to Norway, as the new U.S. Navy Secretary. Braithwaite once served as a Ridley Park councilman in Delaware County. 
Mike Kelly. It's not illegal in Pennsylvania, but consumer advocates say it's "potentially dangerous." This is the way WTAE describes a law in the state that allows car dealers to sell vehicles with open safety recalls. Rep. Mike Kelly (R-Butler) owned car dealerships had 17 cars with open recalls for sale according to WTAE earlier this year and a new report showed that in September and October 15 vehicles had active recalls listed for sale at Kelly's Butler dealership. When WTAE's Paul Van Osdol tried to ask Kelly about the topic, the congressman balked at answering the question directly and told him to go to the dealership and see if there were cars with safety recalls. 
Sen. Mario Scavello. The state House and Senate overwhelmingly supported the legislation from the Monroe County Republican to raise the minimum age in the state from 18 to 21 to purchase tobacco products.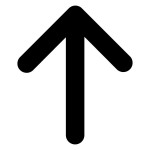 Jim Kenney. In a head to head matchup with Philadelphia City Council on the proposed tax abatement reforms, Mayor Jim Kenney is ruled the victor. While Council pushed for July 2020 to begin changes with the city's 10-year tax abatement, Kenney threatened to veto it. The effective date for the changes to the tax abatement will be Dec. 31, 2020 instead. Philadelphia Business Journal's headline was that the abatement changes were pushed back "after Kenney flexes muscle." 
Josh Shapiro. This challenge from the left will not happen. For months, rumors circulated that former Philadelphia Court of Common Pleas Judge Lisa Rau, wife of Philadelphia District Attorney Larry Krasner, would launch a Democratic bid for the office. Rau told the Philadelphia Inquirer that despite these lingering rumors that she will not seek the office and said that she "never envisioned running for attorney general." 
Ernest Owens. Making any 30 under 30 list is quite the accomplishment, but Philadelphia Magazine's Writer at Large Ernest Owens found himself on Forbes 30 under 30 in media. While most of the selections were from national outlets, Owens is the lone winner from a Pennsylvania centric news organization. 
Kathy Bozinski. The aftermath of state Sen. John Yudichak's decision to leave the Democratic Party and register as an Independent and caucus with Republicans continues. Luzerne County Democratic Party Chair John Pekarovsky resigned from the role leading the local party after Yudichak's decision, citing potential conflicts since he plans to continue serving as Treasurer for Citizens for Yudichak. Taking over the reins for the Democrats is Vice Chair Kathy Bozinski. 
TWEET OF THE WEEK 
Since these are the first arrows since Thanksgiving…. 
When you get banished from the adult table for too many bad takes. pic.twitter.com/FMCqvDgYRw

— Pennsylvania Treasury. (@PATreasury) November 28, 2019
And with Thanksgiving out of the way, an impeachment related arrow from the Philadelphia Inquirer's Jonathan Tamari. 
Me: Wake up early. Put on a suit. Get to the Capitol early to write about the "new phase" of the impeachment inquiry.

Rest of the World: pic.twitter.com/lP9R9xk5F0

— Jonathan Tamari (@JonathanTamari) December 4, 2019