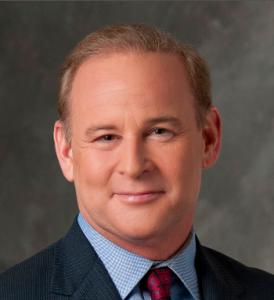 PA Treasurer Rob McCord scored an endorsement from the Laborers' District Council of the Metropolitan Area of Philadelphia and Vicinity in his race for the Democratic primary for state governor.
"We need a champion like State Treasurer Rob McCord as governor in Harrisburg because he understands working families in Pennsylvania and the sacrifices it takes them to make ends meet," said Dennis L. Martire, Vice President and Regional Manager of LIUNA, a union that represents over 25,000 members in Pennsylvania. "Rob has walked in the shoes of working people and understands how regular people struggle. He will do all that he can to improve their lives with good public policy because he has created thousands of jobs in the private sector, which gives him a unique perspective. We endorse him with enthusiasm as he continues to travel the state and appeal to middle class families."
The union has around 5,000 members in Philadelphia, Bucks, Chester, Delaware and Montgomery counties. Its workforce specializes in areas such as hospitals, housing developments, convention centers, highways and roads.
"The Laborers' endorsement is immensely important to me, because this union represents so many of the hard-working women and men in Pennsylvania who have been hit the hardest by the Corbett Administration," said Treasurer McCord. "Across the Commonwealth people are dealing with income uncertainty and economic insecurity, which is why unions and the benefits they provide are so important. I look forward to standing with the Laborers and fighting the Koch Brothers' and Governor Corbett's efforts to destroy collective bargaining and undermine the effectiveness of Pennsylvania unions."
Currently, McCord counts the support of five IBEW locals, Locals 5, 81, 126, 143 and 163, which represent workers in almost every region across the state. He also has endorsements from BCTGM Local 464 – Chocolate Workers, AFSCME Council 13, UFCW Local 1776, the Pennsylvania Conference of Teamsters, Philadelphia's AFSCME District 1199C, the Pennsylvania State Corrections Officers Association, IUOE Local 66, and the Utility Workers Union of America.
Also running in the Democratic primary for governor are former PA DEP Secretary John Hanger, former Secretary of the PA Department of Revenue Tom Wolf,  Rep. Alyson Schwartz, former PA DEP Secretary Kathleen McGinty, Mayor of Allentown Ed Pawlowski, pastor Max Myers and County Commissioner of Lebanon County Jo Ellen Litz.