Polls, fundraising, television and drug paraphernalia make up this week's Ups & Downs, the third-to-last list before election day!
Don't miss PoliticsPA's 3rd Quarter Fundraising Winners & Losers!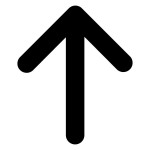 Arlen Specter. The former Pa. Senator was laid to rest this week after decades of public service and fighting for Pa. We can't say it any better than Frank Sinatra.
.
.
.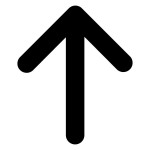 Tom Smith. The conventional wisdom officially shifted this week, and Smith went from a long shot who looked OK in a few outlier polls to a serious threat to Sen. Bob Casey. Quinnipiac said the race was too close to call after their poll gave Casey just a 48 percent to 45 edge. And let's not forget the fundraising numbers. Not only did Smith loan himself $10 million in Q3, he outraised Casey on top of that, $1.6 million to $1.5 mil for the Democratic Senator – quite a feat.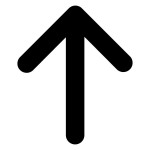 SEPA Republicans. Reps. Mike Fitzpatrick, Jim Gerlach and Pat Meehan, this goes out to you. Democrats essentially raised the white flag in the Philadelphia media market when they cancelled the last of their multi-million dollar TV reservation – money that had been aimed at PA-8. Sensing victory, GOP groups followed suit. Meehan cancelled $500K from TV this week in PA-7. And neither candidate is on TV seriously in PA-6.
Allyson Schwartz. Keeping with the down arrow above – the Congresswoman is the national recruiting chair for the Democratic Congressional Campaign Committee, yet failed to mount a serious challenge to any of the potentially vulnerable Republican freshmen in her own back yard. She has $3 million on hand but gave none to the DCCC in Q3 despite having a no name challenger (whom she refuses to debate, for good measure). Not really a full court press.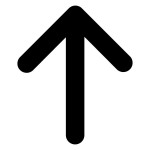 Tarah Toohil. The State Rep. has been the object of gossip for a week over this video of her with drug paraphernalia and looking intimate with another young woman. Embarrassing and damaging. But Wednesday, Toohil issued her own response video. No denial, just a careful yet direct apology. She set a good example for kids who are considering… politics. The facebook era is upon us, this type of story will become more and more common (see: The Onion). Candor is really the best way to do damage control, evidenced by the sympathetic press coverage she got.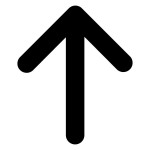 Alan Kennedy-Shaffer. First, he's the President of Harrisburg Hope, a premier community group in the state capital. This week, he aptly moderated a heated and hilarious debate between SD-15 candidates John McNally and Rob Teplitz – very non-Jim Lehrer-esque. Second, after the non-partisan Harrisburg Hope rose to prominence Kennedy-Shaffer, a state employee (LCB), received a letter saying that he must cease and desist. But the circumstances were specious and the Patriot-News ed board blasted the Corbett administration for trying to oust him. Odds are HH isn't going anywhere.
PA House GOP. The 2011/2012 session ended this week in Harrisburg and some big items on the to-do list were left undone. Majority Leader Mike Turzai's 2 year crusade to cut spending via RACP floundered after being undermined by Republicans in the Senate and Gov. Corbett. A potential move to reform charter schools also failed to come together. Luckily for them, all campaign signs point to the GOP having another bite at the apple – and majorities in both the House & Senate – next year.
Tweet of the week: Montco PA Dem.
Pa. lost a statesman this week, but also a sports commentator. He was always able to turn from the very serious world of politics to the very serious world of Philly sports. We can only imagine how he would have reacted to the game Sunday.
#eaglestalk Arlen Specter reports that it looked just as bad from the other side.

— Montco PADem (@MontcoPADem) October 14, 2012
Facebook post of the week: State Rep. Tarah Toohil.
Her page exploded when she posted this video.