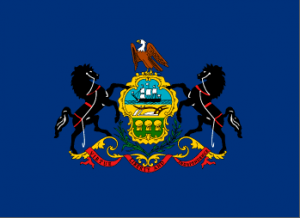 Kane gets in email trouble, Sestak regains the lead and Fleck pleads guilty. Good morning politicos, here's the Playbook!
Politically Uncorrected: That Other Election on April 26th: This senate race might matter more in the end than all of the hoopla, hi-jinks, angst and antics of the 2016 presidential race.
Kane Used Private Email in Violation of Policy: The Attorney General sent or received about 4,000 emails through her personal accounts.
Zappala Touts Experience in Closing Ad (VIDEO): The Allegheny County DA makes the case why he should get the top job.
PA-Sen: F&M Poll: Sestak 33% McGinty 27% Fetterman 8%: The race is still up for grabs, with 29% undecided.
Pawlowski Campaign Manager, Confidant Pleads Guilty: Mike Fleck is looking at 10 years in federal prison after his plea.
PA-Sen: Gun Rights Group Launches GOP Write-In Campaign: The advocacy group is urging its members to vote for the 2nd Amendment in Tuesday's Republican Senate primary.
PA-8: Naughton Slams Santarsiero in New Ad (VIDEO): Naughton hit her opponent over his legislative record.
Monmouth Poll: Trump 44% Cruz 28% Kasich 23%: Trump continues to lead in PA.
Monmouth Poll: Clinton 52% Sanders 39%: Hillary leads Bernie a week out from the April 26th primary.
HD-150: Vereb Endorses Trump: The Montgomery County native is the first PA State Representative to endorse the GOP front-runner.
Statewide
Capitolwire: IRRC approves oil and gas regulations
Capitolwire: While school districts breathe, charters say they continue to endure Wolf's attacks
StateImpacPA: State commission OK's new oil and gas regulations
State House Sound Bites: Trump comes to PA for "the most important vote"
State House Sound Bites: Wrangling over referendum muddies absentee ballots
Philadelphia
Philadelphia Business Journal: Kenney: No City-funded travel to North Carolina, Mississippi
KYW Newsradio: Bernie Sanders Pitches For Votes Throughout Pa.
KYW Newsradio: Philadelphia Official Aims To Prevent Accidental Gun Shootings
KYW Newsradio: Pennsylvania Scales Back Funding To Philadelphia Charter Schools
CapitolInq: Poll: Sestak leads McGinty as race tightens
Inquirer: Kasich to Philly journos: 'Only one' in GOP who can win
SEPA
Pottstown Mercury: Montgomery County seeking election workers
Delco Daily Times: Pennsylvania voter stats show 165K switched parties in 2016
Bucks Local News: Yardley Borough Council votes unanimously in support of spending legislation that would give municipal police the use of radar
Daily Local News: New bills to help volunteer firefighters in Pennsylvania
Pittsburgh
Post-Gazette: Steel Valley passes preliminary budget that includes tax increase
Post-Gazette: Trump wows 'em in Harrisburg
Post-Gazette: Uber fined $11.4 million by state Public Utility Commission
Post-Gazette: Range Resources exec's well-site remarks drawing sharp criticism
Range Resources: A Driller's Apology – an open letter
KDKA: Pennsylvania GOP Presidential Delegate Chase Adds To Mystery
WTAE: McKees Rocks native, Presidential candidate John Kasich returns home for town hall
WTAE: PA Democratic U.S. Senate hopefuls in final stretch, pitch to undecided voters
Southwest
Observer-Reporter: Two Beaver County residents seeking Democratic nod in 15th District
Observer-Reporter: Trump, Kasich and Sanders campaigning in Pennsylvania
Observer-Reporter: Spending on Pennsylvania Senate bolstered in final days
Observer-Reporter: Pennsylvania voter stats show 165K switched parties in 2016
NEPA
Times Leader: Ted Cruz to rally in Scranton Friday
Times Leader: Sanders energizes overflowing crowd at Scranton Cultural Center
Times Leader: Hazleton City Council, mayor discuss possible shortfall in funds before year's end
Times-Tribune: LGBT activist urges county ordinance
Times-Tribune: Hillary Clinton to visit Dunmore High School on Friday; updated time
South Central
York Daily Record: Trump looks to close the deal with Pa.
York Daily Record: Sanders to stop in Gettysburg, Millersville on Friday
Lancaster Intelligencer: John Kasich delivers message of self-reliance in suburban Philadelphia
Lancaster Intelligencer: Bill Clinton campaigns for Hillary in Harrisburg
Carlisle Sentinel: Carlisle board approves three-year contract extension for district finance director
Patriot-News: 'Oh, we're gonna build the wall,' Donald Trump says to loud cheers in Harrisburg
Patriot-News: Bernie Sanders says he's starting a revolution — and is crowds truly believe him
Patriot-News: Gov. John Kasich doubles-down on his experience, accomplishments to get GOP presidential bid
Lehigh Valley
Reading Eagle: Bernie Sanders talks with the Reading Eagle
Reading Eagle: Gov. Wolf discusses drug crisis during roundtable at Reading Hospital
WFMZ: Allentown, Reading mayors implicated in bribery, kickback scheme
Express Times: Allentown mayor to Fleck: 'Tell the truth' and clear me
Express Times: Gov. Wolf in Allentown eases divorce for abused spouses (VIDEO)
Morning Call: What we know about the donors connected to Allentown pay-to-play probe
Morning Call: Bernie Sanders mines Pennsylvania for momentum
Capitol Ideas: Budget season to start
North by Northwest
Centre Daily TImes: Climate Change in Pennsylvania: Power sources must find greener pastures
Erie Times-News: Union workers at GE Transportation in Erie endorse Sanders
Williamsport Sun-Gazette: Cruz to visit Williamsport as rivalry with Trump heats up
Williamsport Sun-Gazette: Legislator's drug enforcement bill becomes US law
Opinion
Inquirer: Fracking ban would increase cost, pollution
Bucks County Courier Times: Can government intervention protect residents, owners of recovery houses?
Lancaster Intelligencer: Training for autism can benefit various occupations, not just judges
Patriot-News: Analysis: These Trump and Clinton supporters have more in common than they think. Just not a candidate
Reading Eagle: A year late, ABLE Act finally enacted in Pennsylvania
Erie Times-News: Erie Times-News: Only change can boost Erie's population
Post-Gazette: A pause for good cause: The city halts property appeals amid market heat
Blogs
Citified: Kenney's Soda Tax Gets a Big-Name Supporter: Hillary Clinton
Citified: Kenney Bans City-Funded Travel to North Carolina, Mississippi
2 Political Junkies: Have The Torture Prosecutions Begun?